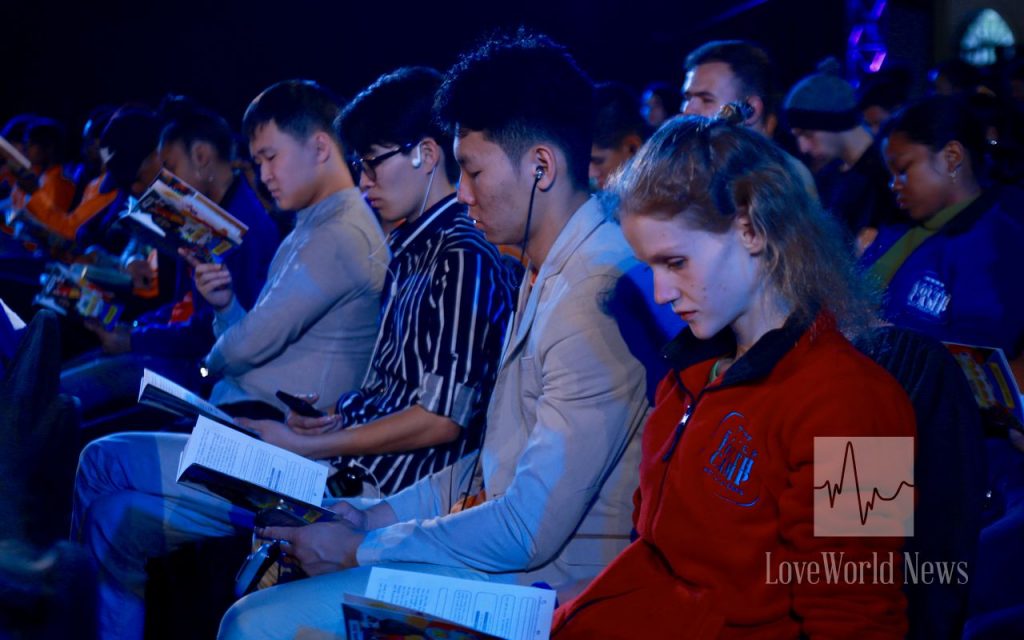 RHAPSODY OF REALITIES DAILY DEVOTIONAL
GLORIFY HIM BY DOING HIS WORD .
Monday, May 28th . 2018
Pastor Chris Oyakhilome;
I have glorified thee on the earth: I have finished the work which thou gavest me to do (John 17:4).
The Lord Jesus, in the verse above, shows us how to glorify the Father. He glorified the Father by doing what He wanted Him to do. He thus gave us an example on how to give glory to God. It's not just by saying, "Father, I give you glory," no! You glorify Him by doing His Word; by producing Word-based results.
It doesn't matter that someone is singing, "I give you glory, Lord"; if he isn't a doer of the Word, the Lord isn't glorified. You can stand in front of someone and say, "I give you food," it doesn't mean the person got the food from you. It's like giving a testimony: you can say, "I just want to testify that Pastor Chris has really blessed me; praise God!" That doesn't mean someone who's listening understands what you're saying. But if you begin to say what I did for you that blessed you, then those listening can understand you.
Now, it doesn't quite mean that when you say, "Lord, I give you glory," something is wrong with that; no! The point we're simply making is that doing God's Word is actually the best way to glorify Him. Then when you say, "I glorify God" or "I give God glory," it makes spiritual sense because you've done that which actually provides that glory. You don't want to give glory to God only to discover that He never received or accepted it.
Jesus said, "I have done what you asked me to do and you're glorified." That's the way Jesus glorified the Father. It's the reason you should study the scriptures to know what He wants, and do them. What the Lord is going to applaud and reward you for on the day of Judgment is His Word that you lived out.
PRAYER
Dear Lord, I thank you because your Word is alive and actively working in me, filling me with joy unspeakable and full of glory. I'm fully resolved to live to your honour and glory, by doing the Word and producing Word-based results, in Jesus' Name. Amen.
FURTHER STUDY:
James 1:25 But whoso looketh into the perfect law of liberty, and continueth [therein], he being not a forgetful hearer, but a doer of the work, this man shall be blessed in his deed.
John 15:8
Herein is my Father glorified, that ye bear much fruit; so shall ye be my disciples.
DAILY SCRIPTURE READING
1-Year Bible Reading Plan=> John 13:31-14:1-14 & 2 Kings 23-25
2-Year Bible Reading Plan=>
1 Corinthians 14:1-9 & Proverbs 24