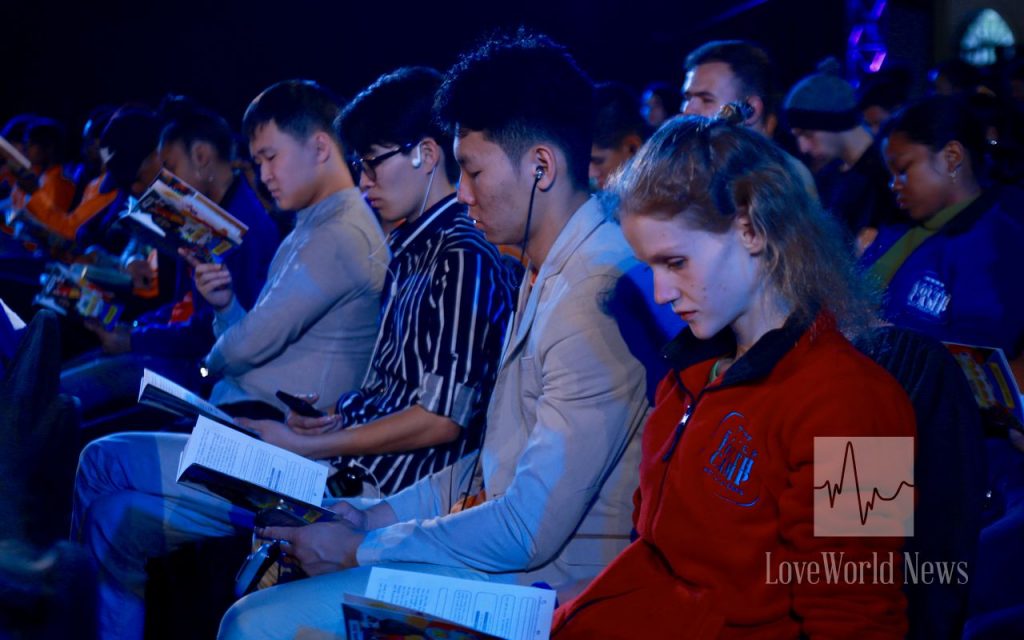 Rhapsody of Realities TeeVo
Tuesday, July 24 , 2018
Pastor Chris
GIVE THE LORD YOUR PRIME!
(Don't Wait Till You're Old To Serve God)
TO THE BIBLE
Ecclesiastes 12:1-2 NIV
"Remember your Creator in the days of your youth, before the days of trouble come and the years approach when you will say, "I find no pleasure in them"—before the sun and the light and the moon and the stars grow dark, and the clouds return after the rain"
LET'S TALK
Your youth is the time of your peak powers, and you should commit it to serving the Lord. Now, you have the energy and vigour to go the extra mile, that's why this is the best time to dedicate yourself to the Lord's service!
As a young person, there are things that would clamour for your attention—the quest for success, fame, and money, etc—and if you're not careful, you can be hired by their glitz and glamour. But always remember God gave His very best for you in the person of His Son Jesus. And now that you've come into His Kingdom, you ought to give Him the very best of your time, talent, energy, and resources. The Scriptures admonish that you serve the Lord in "the days of your youth," when you're still young and full of energy! (Ecclesiastes 12:1).
So get serious with the things of God today. Don't be enticed by the world's concept and symbols of success and wealth. Recognise that true success and riches are in God. Make up your mind to serve Him in the prime of your life. Remember, He deserves the best, because He gave you His best.
GO DEEPER
Ecclesiastes 11:9
Rejoice, O young man, in thy youth; and let thy heart cheer thee in the days of thy youth, and walk in the ways of thine heart, and in the sight of thine eyes: but know thou, that for all these things God will bring thee into judgment.
1 Timothy 4:12
Let no man despise thy youth; but be thou an example of the believers, in word, in conversation, in charity, in spirit, in faith, in purity.
PRAY
Dear Father, I'm determined more than ever to live all my years for you and give you the very best. I pledge today to serve you with wholehearted devotion, and apply myself to doing only those things that are consistent with your will and purpose for my life, in Jesus' Name. Amen.
DAILY BIBLE READING
ONE YEAR
Acts 28:17-31, Psalms 30-31
TWO YEAR
Luke 10:38-42, Joshua 22
ACT
What recreational/sporting activities do you engage in? Think of how you can reach other young people with the Gospel through them.