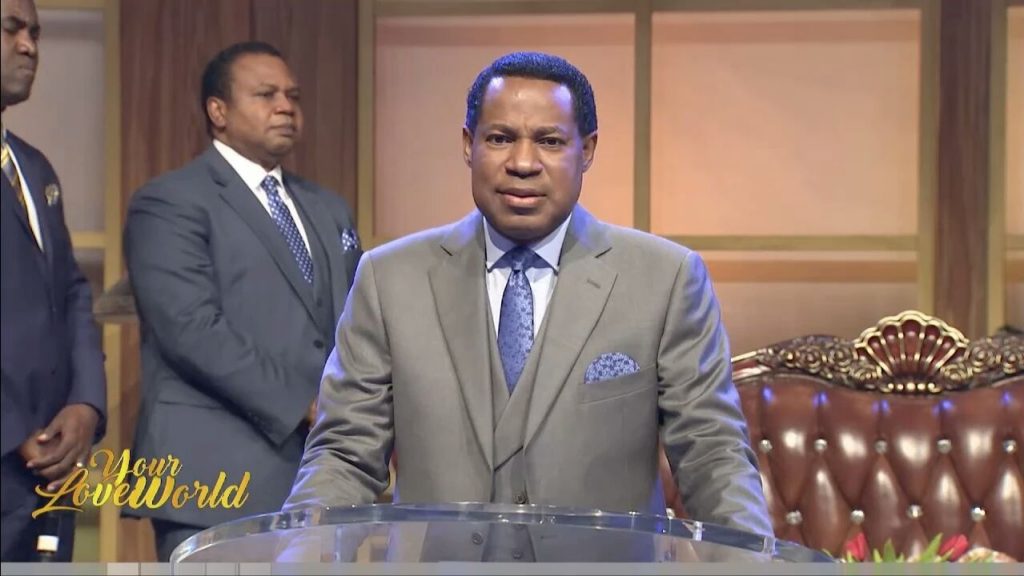 Rhapsody of Realities TeeVo
Sunday, September 23, 2018
Pastor Chris Oyakhilome;
THE GREAT CONFESSION
(Give Consent To God's Written Word)
TO THE BIBLE
1 Timothy 6:13
"I urge you in the sight of God who gives life to all things, and before Christ Jesus who witnessed the good confession before Pontius Pilate"
LET'S TALK
When Apostle Paul used the word "confession" here in 1 Timothy 6:13, he was referring to the same Greek word "homologia" which also means "confession" and which He used in Hebrews 3:1 translated "profession." This word doesn't mean to admit and declare your sins; rather, it means speaking the same thing in agreement with God. So, a good confession is that statement that lines up with what God has already said in His Word; you agree with, and declare what the Word says about you or your situation—in spite of pressure or opposition.
Apostle Paul was alluding to the dialogue that ensued between Jesus and Pilate in the book of John: Though the Master had been betrayed, mocked, abused and wrongly accused, He remained undaunted on the witness stand before Pilate the Governor, who threatened Jesus thus: "Do You not know that I have power to crucify You, and power to release You?" (John 19:10). Jesus fearlessly kept His composure and maintained a good confession. He confessed ever so calmly, yet emphatically: "I am a King" and also added, "My kingdom is not of this world" (John 18:36-37). That testimony before Pilate was one of the Word: He spoke the same thing in consent with the Word in spite of the pressure. That's what a good confession is; declaring the truth of God's Word about you; giving a powerful witness to the reality of the Word in your life!
The Lord Jesus spearheaded this great and beautiful life of good confessions. No wonder Christianity is often referred to as "The Great Confession." In the face of staggering oppositions, refuse to flinch or cower. Maintain your faithfilled confession by declaring who you are according to the Word, and you'll definitely come out victorious.
GO DEEPER
Romans 4:20
He staggered not at the promise of God through unbelief; but was strong in faith, giving glory to God;
Hebrews 4:14
Seeing then that we have a great high priest, that is passed into the heavens, Jesus the Son of God, let us hold fast our profession.
:15 For we have not an high priest which cannot be touched with the feeling of our infirmities; but was in all points tempted like as we are, yet without sin.
SPEAK
Lord Jesus, the Apostle and High Priest of my confession, I give glory to your Name. Just as you maintained the beautiful confession before Pilate, I declare that I have the victory in this world. I refuse to be moved by the light afflictions that I see, for I know that they are subject to change. Hallelujah!
DAILY BIBLE READING
ONE YEAR
Ephesians 1:1-14, Amos 5-9
TWO YEAR
Luke 24:28-39, 2 Samuel 19-20
ACT
Whatever may be some trouble in your health, family, or at your school, refuse to talk fear or unbelief. Very firmly, faithfully, and courageously speak the Word of God concerning such situations.