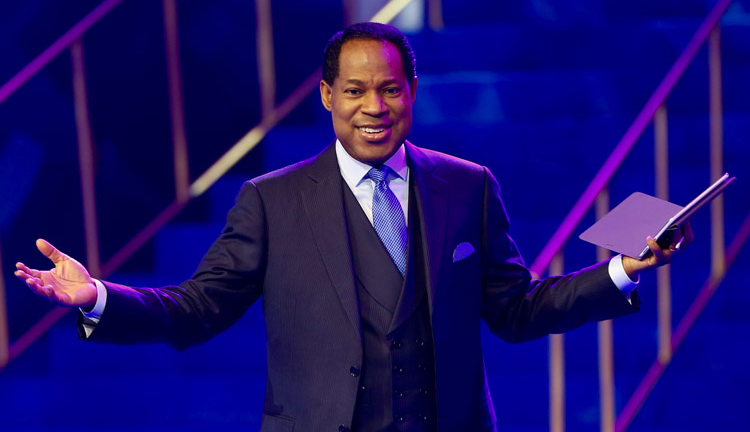 RHAPSODY OF REALITIES DAILY DEVOTIONAL
FRATERNAL AFFECTION .
Monday, October 9th , 2017
Pastor Chris
…giving all diligence, add to your faith virtue; and to virtue knowledge; And to knowledge temperance; and to temperance patience; and to patience godliness; And to godliness brotherly kindness; and to brotherly kindness charity. (2 Peter 1:5-7).
The Greek word for brotherly kindness is "Philadelphia," which means fraternal affection; learning to be helpful in a brotherly manner; having godly affection for your brethren. When you have "Philadelphia," it means you esteem, honour and love others dearly.
It's what the Lord wants, and it's something you have to practise. He said, "Be kindly affectioned one to another with brotherly love; in honour preferring one another"*_ (Romans 12:10). Practise kindness; practise walking in love. Practise honouring and esteeming others. This is one of the prerequisites for a fruitful and productive life. 2 Peter 1:8 says, "…if these things be in you, and abound, (one of which is brotherly kindness) they make you that ye shall neither be barren nor unfruitful in the knowledge of our Lord Jesus Christ."
Part of fraternal affection is to always speak kindly of, and be pleasant to, your brothers and sisters. God places a far greater premium on inter-personal relationships among His children than most people realize. He said in Galatians 6:10 (TLB): "Whenever we can we should always be kind to everyone and especially to our Christian brothers." That means you ought to give preference to your brothers and sisters in Christ and hold them in the highest regard.
Romans 12:10 (CEV) says, "Love each other as brothers and sisters and honour others more than you do yourself." Imagine that the Lord says to esteem others above yourself! Don't judge or try to outdo others. Relate to them with the love of Christ that's in your heart. Be gracious, loving, and kind to them always.
CONFESSION
I'm gracious and kind, even as my heavenly Father is gracious and kind. I esteem my brothers and sisters in Christ highly, because the love of Christ in me compels me to do so. The kindness of the Spirit of God is seen in my communication, attitude, and character. Therefore, my life is fruitful and productive, in Jesus' Name. Amen.
FURTHER STUDY: Ephesians 4:31-32 Let all bitterness, and wrath, and anger, and clamour, and evil speaking, be put away from you, with all malice: 32 And be ye kind one to another, tenderhearted, forgiving one another, even as God for Christ's sake hath forgiven you.
Hebrews 13:1-2 Let brotherly love continue. 2 Be not forgetful to entertain strangers: for thereby some have entertained angels unawares.
DAILY SCRIPTURE READING
1-Year Bible Reading Plan: Colossians 2:6-23,
Isaiah 48-49
2-Year Bible Reading Plan: John 4:43-54,
1 Kings 15