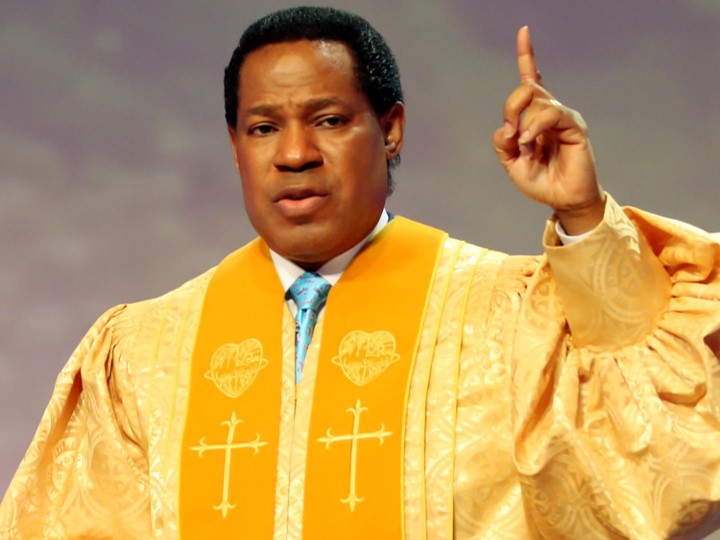 RHAPSODY OF REALITIES DAILY DEVOTIONAL
FAITH: THE PRINCIPLE OF THE CHRISTIAN WALK
Monday, August 27th , 2018
Pastor Chris Oyakhilome;
…according as God hath dealt to every man the measure of faith (Romans 12:3).
Faith is the principle of the Christian walk: "(For we walk by faith, not by sight:)"*_ (2 Corinthians 5:7). The Bible clearly emphasizes that without faith, it's impossible to please God (Hebrew 11:6). There's no Christian that doesn't have faith, as we've all received the same measure of faith, according to our opening verse. You only need to grow your measure of faith.
The Word reveals to us how to grow great and effectual faith. First, you have to stay continually in the Word; the Word stirs faith in your spirit: "…faith cometh by hearing, and hearing by the Word of God"*_ (Romans 10:17). The more of God's Word you hear, the more faith you'll have. The less of God's Word you receive into your spirit, the less faith you'll be able to express when you're faced with the challenges of life.
Your faith is also built as you consistently attend church services and fellowship with other believers (Hebrews 10:25). In church, you're taught the Word, and you also enjoy the rich fellowship of the Spirit in a way that energises your faith. Howbeit, you must also express your faith. James 1:22 says, _*"But be ye doers of the word, and not hearers only, deceiving your own selves."*_ You build prevailing faith by consistently meditating on, and putting the Word to work in your life.
Acting on the Word is faith expressed, and our faith is the victory that overcomes the world. Faith that's not expressed won't prevail. Faith must always be with corresponding action: _*"For as the body without the spirit is dead, so faith without works is dead also"*_ (James 2:26). So, always express your faith in words and actions.
Don't cry or complain to God about your situation; act on the Word! Use your faith. Jesus said if you have faith as a grain of mustard seed, you can tell a mountain to move, and it'll obey you. The faith you have is enough; do something with it. Use it; it's the currency for whatever you may desire. Hallelujah!
CONFESSION
The Word inspires faith in me to overcome challenges, and maintain my victorious life in Christ. The forces of righteousness, success, divine health, victory, and prosperity are activated in my life as I live in God's Word, guided and inspired by divine wisdom to fulfil His perfect will for me, in Jesus' Name. Amen.
FURTHER STUDY:
2 Timothy 2:15
Study to shew thyself approved unto God, a workman that needeth not to be ashamed, rightly dividing the word of truth.
Acts 20:32 And now, brethren, I commend you to God, and to the word of his grace, which is able to build you up, and to give you an inheritance among all them which are sanctified.
Hebrews 11:6* But without faith [it is] impossible to please [him]: for he that cometh to God must believe that he is, and [that] he is a rewarder of them that diligently seek him.
James 2:17 Even so faith, if it hath not works, is dead, being alone.
DAILY SCRIPTURE READING
1-Year Bible Reading Plan=>
1 Corinthians 11:2-34 & Psalms 142-145