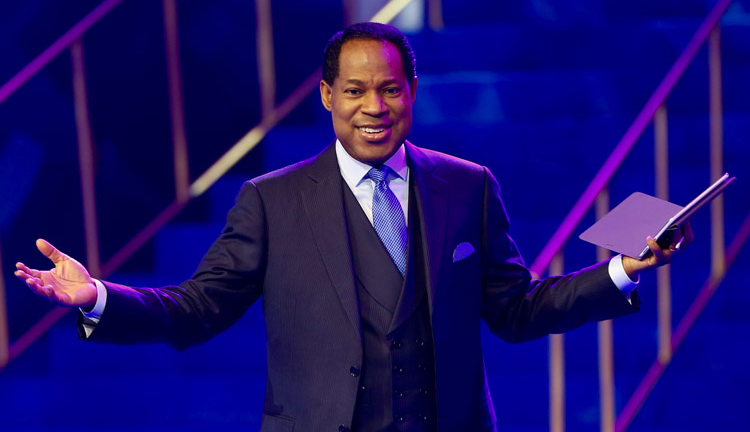 RHAPSODY OF REALITIES TEEVO;
Monday, September 17th , 2018;
Pastor Chris Oyakhilome;
DON'T BE A LOOSE CANNON
(Exercise Control Over Your Compulsions)
TO THE BIBLE Proverbs 25:28 MSG
"A person without self-control is like a house with its doors and windows knocked out."
LET'S TALK
Someone once wrote me saying, "Pastor Chris, how do I get over addictions and compulsions? I keep speaking to them to leave yet I still feel tempted to do the same things. Please help!" Firstly, you're supposed to be speaking to yourself, not to addictions and compulsions. Talking to them all year long won't change a thing. Secondly, you've got to add some qualities (such as temperance) to your faith; this will help you gain the mastery over any addiction.
The Apostle Paul in Galatians 5:23 lists temperance as a feature of your recreated human spirit, and the word "temperance" comes from the Greek word "Egkrateia," which means "restraint exercised over one's own impulses, emotions or desires." It means to hold oneself in. God wants you to have rule over your spirit, that's why He put this beautiful quality in your spirit to make you fruitful always.
No Christian should say, "Well, I can't control my desires" or "I can't help myself sometimes." Rather, he should exercise control over his spirit. To do this, all you say to yourself is: "I've got self-control, and it's working in me. I'm in control of my being." When you talk this way, your mind, will, emotions and physical senses are subjected to line up with your words. Through the agency of God's Word and the influence of His Spirit, your spirit is regulated to gain the mastery over your mind, body and emotions.
Go Deeper
Proverbs 16:32; 2 Peter 1:5-9
Pray
Dear Father, I declare that I'm not in bondage to any attitude, habit or addiction that's inconsistent with your perfect will for me. I allow your Word to have full control over me completely. I've got the ability to make the right judgments and choices in Jesus' Name. Amen.
Daily Bible Reading
ONE YEAR
Galatians 3:1-14, Songs of Solomon 3-5
TWO YEAR
Luke 23:13-25, 2 Samuel 7-8
ACT
Study Galatians 5:22-23, and make a list of the other qualities in your recreated human spirit.