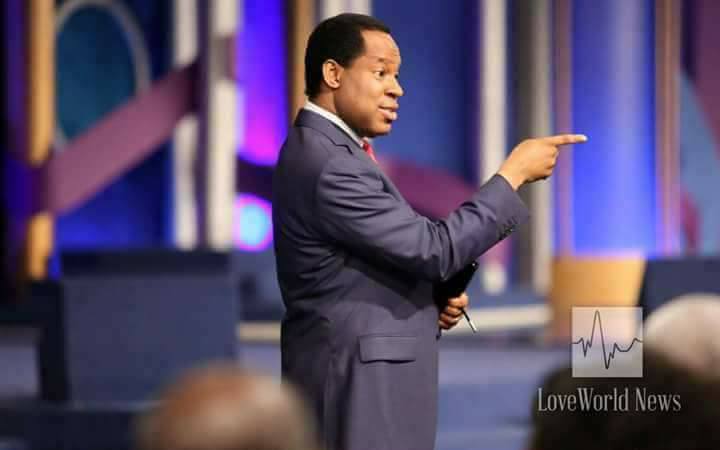 Rhapsody of Realities TeeVo;
Monday, September 23, 2019;
TEST THE PROPHECIES;
(Every Genuine Word Must Align With God's Written Word)
Pastor Chris Oyakhilome;
TO THE BIBLE
1 Thessalonians 5:20-21 TLB "Do not scoff at those who prophesy, but test everything that is said to be sure it is true, and if it is, then accept it."
LET'S TALK
Prophecy is very important to you, as a child of God, and to the Body of Christ as a whole. The Bible says, "…He who prophesies speaks edification and exhortation and comfort to men" (1 Corinthians 14:3). This shows us how important it is that we prophesy, for when we do, we speak forth the Word of God under the inspiration of the Holy Spirit. Though the Bible encourages us not to despise prophecies (1 Thessalonians 5:20-21), it also tells us to test every prophecy and accept only that which is good.
The first thing you have to understand about prophecies is what the Bible says in Romans 12:6 CEV: Having then gifts differing according to the grace that is given to us, let us use them: if prophecy, let us prophesy in proportion to our faith. This means you ought to prophesy according to the measure of faith you have. If a persons faith isnt based on the written Word, his or her prophecy will be wrong. Thus, when the Bible says to test prophecies and hold fast that which is good, it means to listen with filters of the Spirit to ensure the prophecies are consistent with the Word of God.
As stated earlier, he who prophesies speaks edification and exhortation and comfort to men (1 Corinthians 14:3). This lets us know that every genuine prophecy will do either or all of these three: edification, exhortation, and comfort. So, if for example, someone gives you a prophecy thats inconsistent with these three purposes, you ought to immediately know that such prophecy is out of range with the Word, since it neither edifies, exhorts nor comforts you.
When you hear prophecies concerning you, prove all such prophecies with the Word, and only accept prophecies that are consistent with the Word.
🎯 Go Deeper
Ezekiel 37:1-10; Romans 12:6; 1 John 4:1-5
🔊 Pray
Dear Father, thank you for showing me the importance and place of prophecy. Thank you also for teaching me how to rightly judge and appropriate the prophecies that I hear and receive, holding fast only that which is consistent with your Word and your will for my life, in Jesus' Name. Amen.
Daily Bible Reading
ONE YEAR
Ephesians 1:1-14, Isaiah 11-12
TWO YEAR
1 Timothy 6:1-16, Jeremiah 41
▶️ Act
Speak words of prophecy concerning your week and declare the Word of God concerning all that you hold dear.