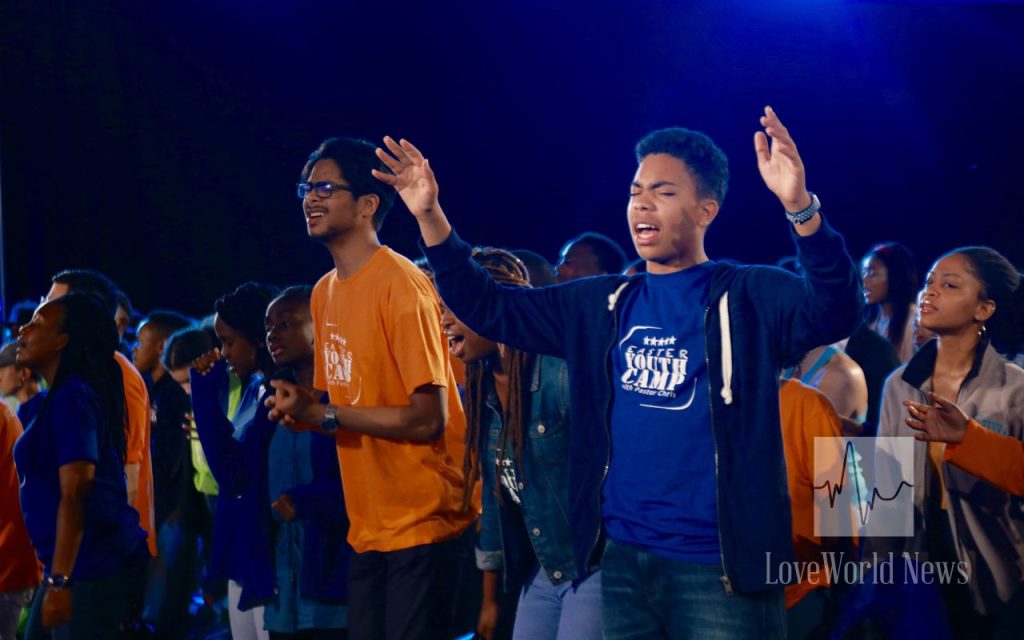 Rhapsody of Realities TeeVo ; April 12th 2019, Friday ;
Pastor Chris Oyakhilome D.Sc., D.D ;
COPY MARY'S ATTITUDE
(Don't Neglect Church Meetings For Any Reason!)
TO THE BIBLE Hebrews 10:24-25 AMPC
"And let us consider and give attentive, continuous care to watching over one another, studying how we may stir up (stimulate and incite) to love and helpful deeds and noble activities, not forsaking or neglecting to assemble together [as believers], as is the habit of some people, but admonishing (warning, urging, and encouraging) one another, and all the more faithfully as you see the day approaching."
LET'S TALK➡
Nelson loved his favourite comedy show a little bit too much. He followed the show's fan club avidly on social media and regularly tweeted about each episode. The show came up every morning, including Sunday mornings; when he ought to be in church fellowshipping with other Christians and listening to God's Word. He figured he wasn't doing himself any harm, but he was, because skipping church meetings meant skipping God's blessings, and the corporate anointing that comes when fellowshipping with other believers.
There are Christians just like Nelson, who don't go to church as they should. They'd rather watch television, visit with friends or go partying. That's worldliness, and you shouldn't emulate such behaviour! Rather, you should make it a priority to attend meetings that'll inspire and teach you God's Word. In Luke 10:38-42, Martha was so focused on her cooking for the Master that she rated that above listening to Him, but the Lord rebuked her: "Martha, Martha, you are worried and troubled about many things. But one thing is needed, and Mary has chosen that good part which will not be taken away from her" (verses 41-42). Don't be a 'Martha', copy Mary's attitude.
There isn't any excuse good enough for missing a church service or meeting. Make up your mind to take this seriously from today, and enjoy the blessings that come with it.
GO DEEPER
Psalm 19:8 & 10
The statutes of the LORD are right, rejoicing the heart;
The commandment of the LORD is pure, enlightening the eyes;
More to be desired are they than gold,
Yea, than much fine gold;
Psalm 133
Blessed Unity of the People of God
A Song of Ascents. Of David.
Behold, how good and how pleasant it is
For brethren to dwell together in unity!
It is like the precious oil upon the head,
Running down on the beard,
The beard of Aaron,
Runing down on the edge of his garments.
It is like the dew of Hermon,
Descending upon the mountains of Zion;
For there the LORD commanded the blessing-
Life forevermore.
Hebrews 10:25
not forsaking the assembling of ourselves together, as is the manner of some, but exhorting one another, and so much the more as you see the Day approaching.
SPEAK🗣
I'm focused on God's Word. My desire for His Word increases, and I dwell in His presence all the days of my life.
Daily Bible Reading
ONE YEAR
Luke 13:1-21, Judges 12-13
TWO YEAR
Romans 9:26-33, Psalm 119:1-40
Act
If you have been in the habit of missing church services or meetings, make sure you don't miss the next one coming up.