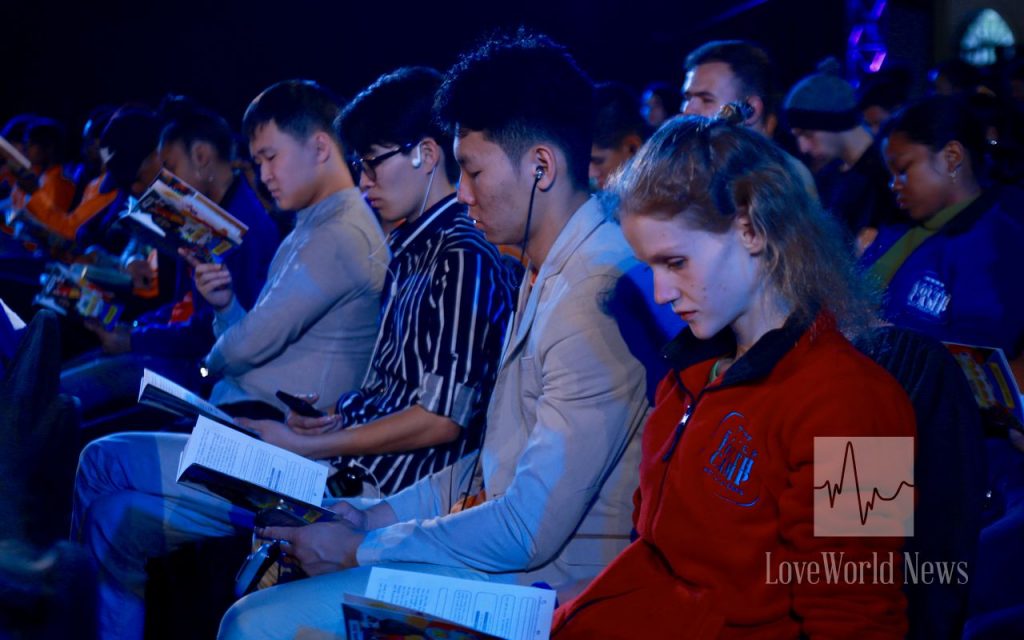 RHAPSODY OF REALITIES TEEVO;
26TH AUGUST, 2018; PASTOR CHRIS OYAKHILOME;
DON'T KEEP IT ALL TO YOURSELF;
(Share The Good News With Everyone In Your World)
TO THE BIBLE     Mark 16:14-16 MSG
"Still later, as the Eleven were eating supper, he appeared and took them to task most severely for their stubborn unbelief, refusing to believe those who had seen him raised up. Then he said, "Go into the world. Go everywhere and announce the Message of God's good news to one and all. Whoever believes and is baptized is saved; whoever refuses to believe is damned.""
LET'S TALK
The Lord Jesus instructed us to go into every part of the world and tell others God's good news. Matthew 4:23 says, "Jesus went throughout Galilee, teaching in their synagogues, proclaiming the good news of the kingdom, and healing every disease and sickness among the people" (NIV). He preached the good news of God's Kingdom, because He knew that was the only way to help anyone out of any dire situation. It was important to Him, and it should be to you too.
Luke 4:18-21 also tells us of how Jesus read the scriptures in the synagogue, saying, ""The Spirit of the Lord is upon me, because he has anointed me to preach good news to the poor. He has sent me to proclaim release to the captives and recovering of sight to the blind, to set at liberty those who are oppressed, to proclaim the acceptable year of the Lord." And he closed the book, and gave it back to the attendant, and sat down; and the eyes of all in the synagogue were fixed on him. And he began to say to them, "Today this scripture has been fulfilled in your hearing"" (RSV).
He was telling them that God's Word had leaped out of the letters and was being manifested through Him for all the people to see. And that's the message He's given us today to share with the rest of the world. To the one having difficulty in his academics, the good news is that God is his Helper and has given him wisdom. To the one who's sick, the good news is that God loves him and has healed him by the stripes of Jesus. Don't keep the good news to yourself; spread it abroad, because someone out there needs to hear it!
Go Deeper
Luke 7:22
Pray
Dear Father, thank you for the glorious gospel of Jesus Christ. I know your Holy Spirit is in me and has anointed me to preach the gospel, bringing help to the people around me, in the Name of the Lord Jesus Christ. Amen.
Daily Bible Reading
ONE YEAR
1 Corinthians 10:14-11:1, Psalms 139-141
Luke 19:1-10, 1 Samuel 14
ACT
Tell someone in your school or neighborhood the good news of the Lord Jesus Christ. Start out with how good He has been to you.