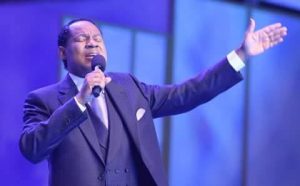 Rhapsody Of Realities TeeVo
Saturday, 7th January 2017
DON'T FORGET WHO YOU ARE ; GET TO KNOW THE QUALITY OF YOUR PERSONALITY
TO THE BIBLE; James 1:22-24
"But be doers of the word, and not hearers only, deceiving yourselves. For if anyone is a hearer of the word and not a doer, he is like a man observing his natural face in a mirror; for he observes himself, goes away, and immediately forgets what kind of man he was."
LET'S TALK
The focus of this scripture in James 1:22-24 isn't the appearance of the person looking into the mirror, but the manner or kind of person he is. A doer of the Word doesn't forget the manner of person he or she is. You'd understand this better when you read from verse 18; it says, Of His own will He brought us forth by the word of truth, that we might be a kind of firstfruits of His creatures (James 1:18).
God gave birth to us by the Word of truth, that is, the Gospel of Christ, so that we should be a kind or type of firstfruits of His creatures. That's awesome!
Firstfruits means the first and the best of God's creation. When you were born again, you came up with a new kind and quality of life, the God-life. 2 Corinthians 5:17 says, if anyone is in Christ, he is a new creation. As a new creation in Christ Jesus, you're the perfection of beauty, and the best of everything God made. You're superior to satan.
Thus, when a Christian says, I need deliverance from the devil, it's because he has forgotten what manner or type of person he is. How could you need deliverance from satan when you're superior to him? The Bible says you're seated together with Christ in the heavenly realms, far above all principality and power. You occupy the place of the highest authority in Christ Jesus, far above the devil and everything connected to him. Get to know the quality of your personality. It's the reason we bring the Word of God to you every day on different platforms, to enlighten you on who you are in Christ.
GO DEEPER
Romans 6:4
Therefore we were buried with Him through baptism into death, that just as Christ was raised from the dead by the glory of the Father, even so we also should walk in newness of life.
Ephesians 2:10
For we are His workmanship, created in Christ Jesus for good works, which God prepared beforehand that we should walk in them.
PRAY
Dear Father, I thank you for making me the first and the best of all your creation. I'm the perfection of beauty, fashioned for excellence. My life is the manifestation of your glorious and majestic splendour; I display your perfections and unveil your multifaceted wisdom to the world, in Jesus Name. Amen.
DAILY BIBLE READING
ONE YEAR
Matthew 6:1-18, Genesis 18-19
TWO YEAR
Acts 7:33-42, Nehemiah 11
ACT
Meditate on this scripture 1 Peter 2:9.