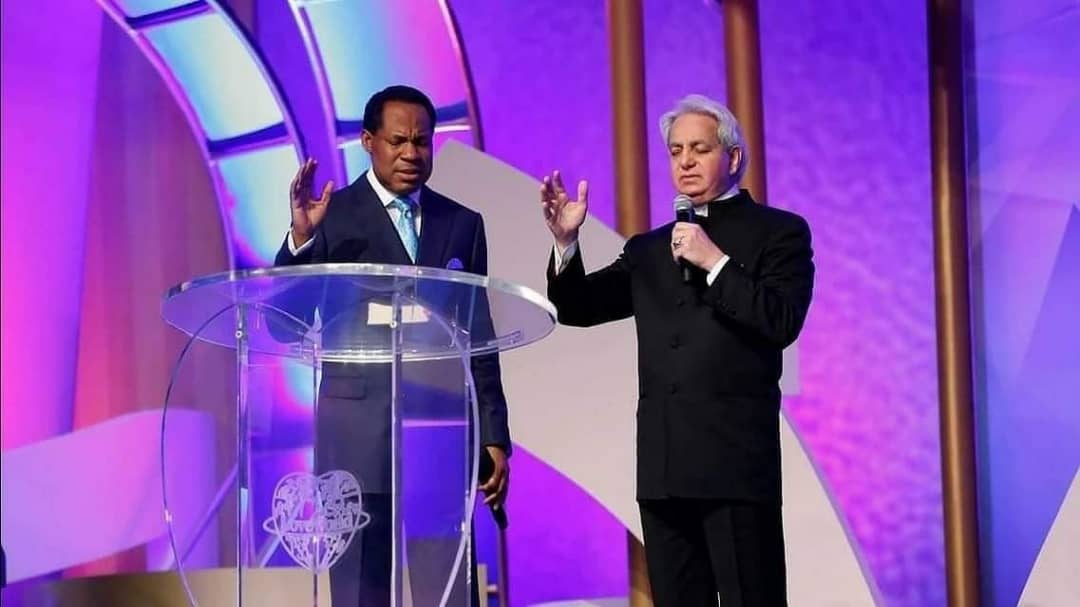 Rhapsody of Realities TeeVo;
Thursday, November 21th, 2019;
MIGHTY, BOLD, AND STRONG
(Don't Ask For Strength… Declare It Instead)
👤 Pastor Chris Oyakhilome;
📖 TO THE BIBLE
Ephesians 3:14-16 "For this reason I bow my knees to the Father of our Lord Jesus Christ, from whom the whole family in heaven and earth is named, that He would grant you, according to the riches of His glory, to be strengthened with might through His Spirit in the inner man"
◀️ LET'S TALK
Have you come to know the Lord Jesus as your strength? Have you recognised Him as the strength of your life? David said in Psalm 27:1, "…the Lord is the strength of my life…." As your strength, you have nothing to fear; no impossibilities; no limitations; you triumph always, in every situation. Affirm always that the Lord is your strength; that's the language of the spiritually mature. Don't ask God for strength; affirm He's your strength.
In Ephesians 3:14-16, the Apostle Paul prayed for the church at Ephesus, that they would be strengthened with might in their spirits by the Holy Spirit. He only prayed this way for them because he was already functioning at that level; recall in Philippians 4:13, he said, "I can do all things through Christ who strengthens me." So like Apostle Paul, declare, "I've been invigorated with might for every task. I can do all things through Christ who is my strength." Yes, before you received the Gospel, you may have been weak and timid, giving up easily and unable to face challenges. But thanks be unto God! The Bible says, "…when we were still without strength, in due time Christ died for the ungodly" (Romans 5:6). Now, you're turned on from within, by His divine power!
You're mighty, bold, strong, and courageous; audacious in faith. The Bible says God has given us the spirit of power, and of love, and of a sound mind (2 Timothy 1:7); that has become your song. You can do anything without fear. Even now, affirm that you'll do bigger things for the Lord, according to His power, which works in you powerfully.
🎯 Go Deeper
Exodus 15:2; Colossians 1:29; Philippians 4:13
🔊 Speak
The Lord is the strength of my life, and by His strength, I can do all things. I'm sufficient in His sufficiency, and therefore up to any task. I dominate circumstances. I reign and rule in life, according to His might that works in me mightily.
📚 Daily Bible Reading
ONE YEAR
James 4:13-5:1-20, Ezekiel 24-26
TWO YEAR
2 John, Daniel 7-8
▶️ Act
Speak in other tongues for at least fifteen minutes, and get your spirit invigorated with might and power