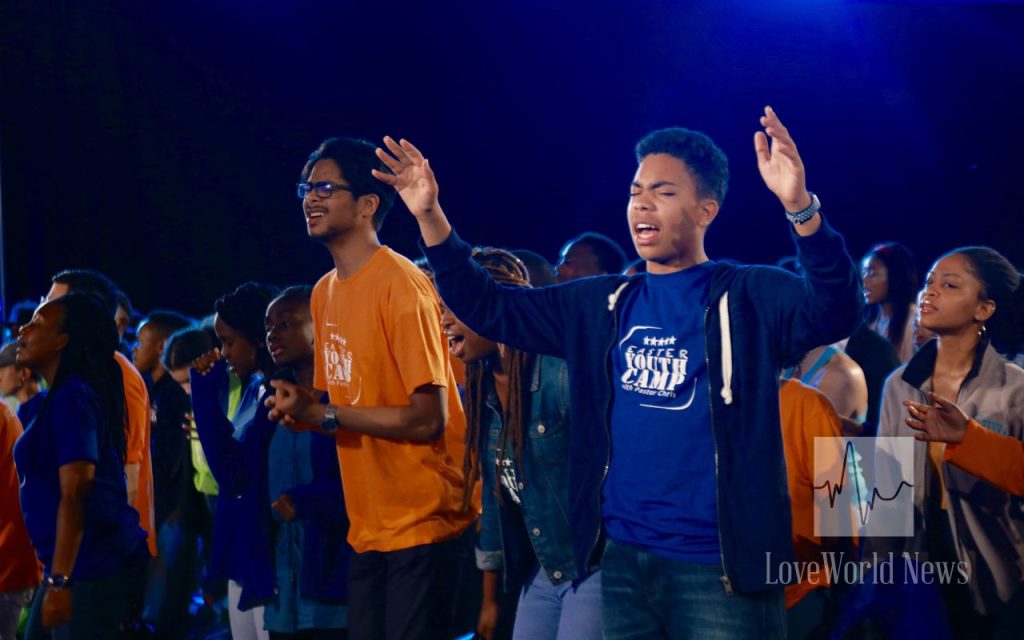 RHAPSODY OF REALITIES DAILY DEVOTIONAL
26TH MAY, 2018; PASTOR CHRIS OYAKHILOME;
DOMINION OVER DEVILS
And these signs shall follow them that believe; In my name shall they cast out devils… (Mark 16:17).
There're no Christians specially anointed or gifted to cast out demons. Jesus said, "…these "…these signs shall follow them that that believe; believe; In In my name shall they cast out devils…" (Mark 16:17). The only qualification needed for you to be able to cast out devils is to be a believing one; it's to be in Christ. Every Christian has authority to cast out devils, including the one that just got born again minutes ago.
Someone might say, "How can that be? Don't we need to prepare ourselves and pray 'powerful prayers' before we can cast out devils?" No! Jesus didn't even ask us to pray about the devil. He said, "Cast him out!" You never need to tell God to do anything about the devil, because He already did everything He needed to do about the devil, and demons of darkness, and gave you authority over them.
In Mark 6:7, the Bible says, "And "And he (Jesus) called unto him the twelve, twelve, and…gave  them power over unclean spirits." spirits." The Greek word for "power" is "exousia," and it means "authority." Jesus gave us authority over unclean spirits. Read what He did to them in hell: "Having disarmed principalities and powers, He made a public spectacle of them, triumphing over them in  it" (Colossians 2:15 NKJV).
Jesus rendered Satan and his cohorts incapacitated; powerless and useless. But guess what? When He did it, you were in Him.
In Luke 10:19, He said, "Behold, II give unto you power (authority), to tread on serpents and scorpions, and over all the power (ability) of the enemy:  and nothing shall by any means hurt you." You have the authority to control and tame Satan and his cohorts; to put them in check; and that authority is perfect and absolute. No demon can resist it.
Remember what we read in our opening verse, "And "And these signs shall follow them that that believe; believe; In In my name shall they cast out devils…"; it's a law in the realm of the spirit. When you ask a demon to come out in the Name of Jesus, it's as though Jesus Himself were speaking. Live in the authority of His Name. Refuse to allow the devil run rampage in your environment.
PRAYER
Dear Father, I thank you for the victory of Jesus over the devil and the entire host of darkness, which He wrought on my behalf. Now, I live in in the victory and authority of Jesus Christ; Satan and his cohorts are no factors for my success. I live triumphantly in in Christ, every day, in Jesus' Name. Amen.
FURTHER STUDY
Matthew 10:7-8; Luke 10:17-19
1 YEAR BIBLE READING PLAN:
John 12:20-50 & 2 Kings 18-19
2 YEAR BIBLE READING PLAN:
1 Corinthians 12:22-31 & Proverbs 22