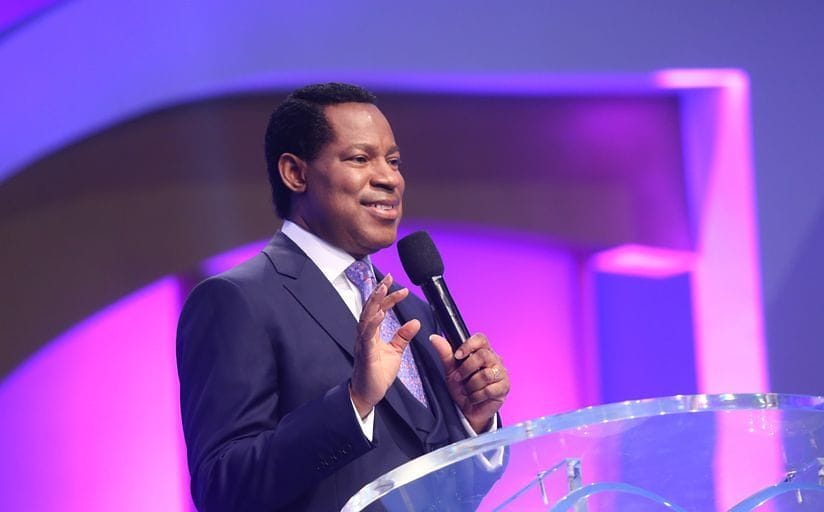 Rhapsody of Realities TeeVo ; April 16th, 2019, Tuesday ;
Pastor Chris Oyakhilome D.Sc., D.D ;
DOERS OF THE WORD ;
(To Enjoy God's Best, You've Got To Walk In His Word);
TO THE BIBLE Psalm 33:3-5 NASB
"Sing to Him a new song; play skillfully with a shout of joy. For the word of the LORD is upright, and all His work is done in faithfulness. He loves righteousness and justice; the earth is full of the loving kindness of the LORD."
LET'S TALK➡
If you read the opening verse closely, you'd notice it said that the earth is full of the loving kindness of God. To whose advantage do you think that is? Yours, of course! Everything God created was specially made for your comfort, and He's already given you everything that you require to live triumphantly for His glory (2 Peter 1:3). 1 Corinthians 3:21 says all things are yours. Therefore, you don't have to suffer or settle for the lesser things in life.
The Lord Jesus already suffered in your place, to usher you into a life of glory. Hebrews 2:10 GNB says, "It was only right that God, who creates and preserves all things, should make Jesus perfect through suffering, in order to bring many children to share his glory. For Jesus is the one who leads them to salvation." 2 Corinthians 8:9 GNB also says, "You know the grace of our Lord Jesus Christ; rich as he was, he made himself poor for your sake, in order to make you rich by means of his poverty." These aren't promises but present-hour realities to live and partake in. To enjoy God's loving kindness in the earth today—His divine provisions and goodness—you've got to walk in His Word.
According to the Scriptures, we're not called to obey the Word but to do the Word; that's where the blessing is: "…If anyone is a hearer of the word and not a doer, he is like a man observing his natural face in a mirror; for he observes himself, goes away, and immediately forgets what kind of man he was. But he who looks into the perfect law of liberty and continues in it, and is not a forgetful hearer but a doer of the work, this one will be blessed in what he does" (James 1:23-25). How much you enjoy life, and all that Christ has done for you and made you, depends on how much of God's Word you live-out, walk in or live by.
GO DEEPER
Luke 6:47-49
Whoever comes to Me, and hears My sayings and does them, I will show you whom he is like:
48 He is like a man building a house, who dug deep and laid the foundation on the rock. And when the flood arose, the stream beat vehemently against that house, and could not shake it, for it was [a]founded on the rock.
49 But he who heard and did nothing is like a man who built a house on the earth without a foundation, against which the stream beat vehemently; and immediately it [b]fell. And the ruin of that house was great."
Joshua 1:8
This Book of the Law shall not depart from your mouth, but you[a]shall meditate in it day and night, that you may observe to do according to all that is written in it. For then you will make your way prosperous, and then you will have good success.
PRAY🗣
Dear Father, I thank you for sanctifying my heart to know, believe and walk in your truth always. My life is improved, and your glory is revealed in and through me as I meditate on, and live in your Word, in Jesus' Name. Amen.
DAILY BIBLE READING
ONE YEAR
Luke 15:11-32, Ruth 1-4
TWO YEAR
Romans 11:13-24, Psalm 119:105-128
Act▶
Worship the Lord for giving you all things and enabling you to walk in His Word daily.