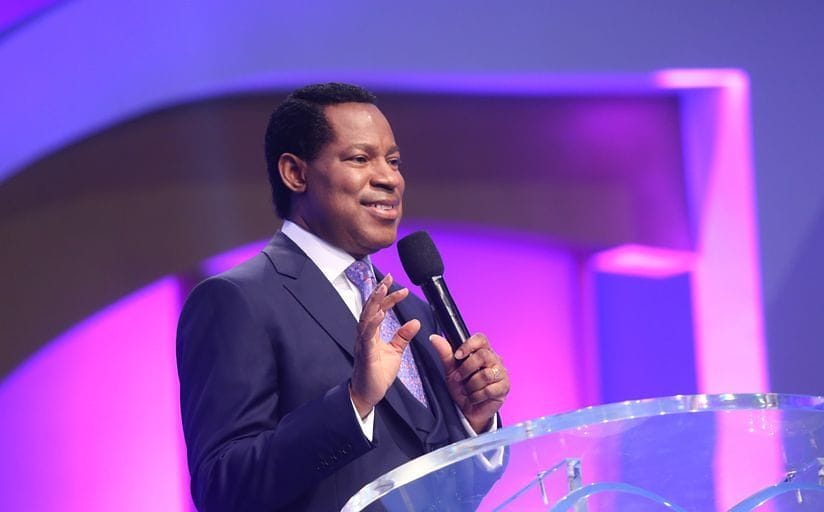 Rhapsody of Realities TeeVo, Wednesday 13th Feb, 2019,
Pastor Chris Oyakhilome DSc, D.D,
DISTINGUISH YOURSELF,
(You've Got An Excellent Spirit In You),
TO THE BIBLE Daniel 6:3,
"…Daniel distinguished himself above the governors and satraps, because an excellent spirit was in him; and the king gave thought to setting him over the whole realm."
LET'S TALK➡
Daniel had an excellent spirit, and this stood him out among his peers. He was faithful in every aspect of his life, both to God, to the king, and to his work. He didn't produce mediocre results in the things he handled; anything he got involved with was top-class and excellent. This was because the Spirit of God (who Himself is the Spirit of excellence) influenced Daniel and made him do excellent things.
If you're born again and have the Holy Spirit living in you, you ought to function in life even more excellently than Daniel did. You've been anointed for productivity and excellence, so you should always excel in everything you do. You may have been known as the person who always made a mess of everything; but as far as God is concerned, you have an excellent spirit.
Therefore, no matter what you're involved with endeavour to be well-informed about it, improve your skills, and trust the Holy Spirit to expand your wisdom endeavour to be well-informed about it, improve your skills, and trust the Holy Spirit to expand your wisdom and intellectual competence beyond the ordinary. Let Him express Himself through your mind, words and actions, and He'll cause you to have extraordinary success in all you do.
Go Deeper
Daniel 5:12
12 Forasmuch as an excellent spirit, and knowledge, and understanding, interpreting of dreams, and shewing of hard sentences, and dissolving of doubts, were found in the same Daniel, whom the king named Belteshazzar: now let Daniel be called, and he will shew the interpretation.
2 Timothy 1:7
7 For God hath not given us the spirit of fear; but of power, and of love, and of a sound mind.
Pray🙋‍♂
Heavenly Father, I thank you for the Spirit of excellence who lives in me. I thank you for imparting wisdom to my spirit and giving me a sound mind, thereby causing me to function excellently in everything I do, in Jesus' Name. Amen.
Daily Bible Reading📚
ONE YEAR
Matthew 28:1-20, Leviticus 4-5
TWO YEAR
Acts 17:22-34, Psalm 17-18
Act▶
Say this to yourself, "I have an excellent spirit and I do excellent things, in the Name of Jesus!"