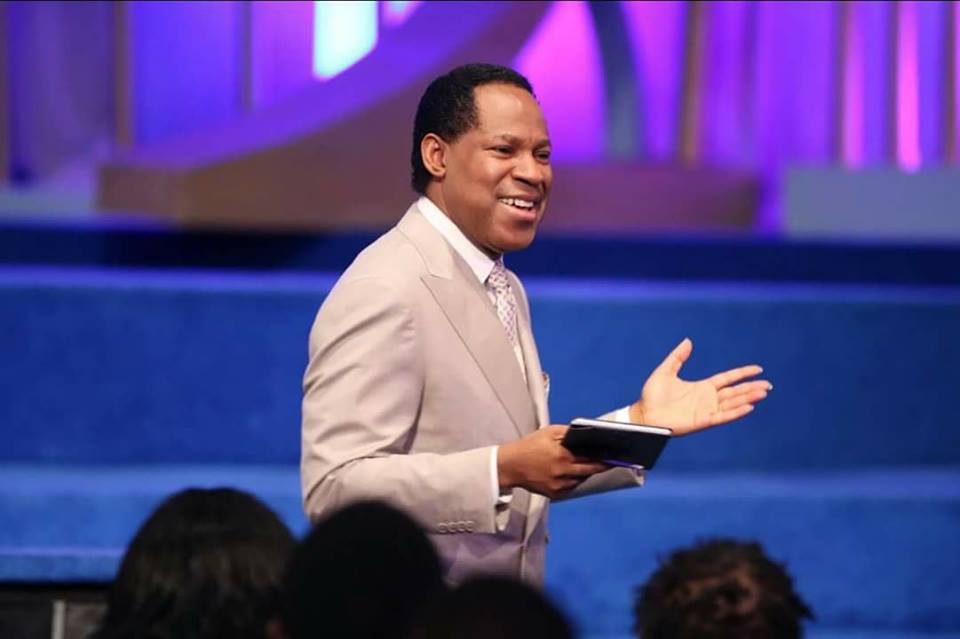 RHAPSODY OF REALITIES DAILY DEVOTIONAL
DEMONSTRATING HIS LOVE .
Tuesday, May 29th , 2018
Pastor Chris
And hope maketh not ashamed; because the love of God is shed abroad in our hearts by the Holy Ghost which is given unto us (Romans 5:5).
The Christian life is a demonstration of divine love. 1 John 4:8 says, "He that loveth not knoweth not God; for God is love."God is love personified. He demonstrated His love towards us in that He gave Christ to die for us while we were yet sinners (Romans 5:8).
Being born again, you're born of God, and if God who is love gave birth to you, then you're a child of love, and love personified. Divine love isn't something to pray to God to give you; it's a feature of your recreated human spirit: _*"But the fruit of the Spirit is love…"*_ (Galatians 5:22). What's expected of you is to demonstrate the love that's stored up in your heart, and be a blessing to your world. Be an oasis of love in a troubled world.
Jesus said in John 14:15, "If ye love me, keep my commandments."An example of His commandment is the instruction to preach the Gospel to every creature (Mark 16:15). You'd be demonstrating the love of God to your world when you reach out to others with the Gospel of Christ.
2 Corinthians 5:14 says, "For the love of Christ constraineth us…";we're propelled by His love to preach the Gospel, just as He was propelled by love to take the place of sinful men on the cross. He was the expression and communication of the love of God.
Not only did He speak words of blessings to the people, He also touched them and related to them with love. He helped them know that the Father loved them. You felt love, divine love, when you were in His presence. People from everywhere came to Jesus, to hear Him, and be with Him, because in His words, they heard and saw love.
As a Christian or minister of the Gospel, this should be your desire: manifesting the love of Jesus to the world. It's one of the things the Holy Spirit does in your life; He reveals God to you and as you get to know Him, His love dominates you. This is because the more you love Him, the more like Him you become.
PRAYER
Dear Father, I thank you for flooding my spirit with the revelation of your love and for helping me, not only to walk in the increased consciousness of your great love for me but to also, demonstrate this love and be a blessing to my world, in Jesus' Name. Amen.
FURTHER STUDY:
1 John 4:11-12 Beloved, if God so loved us, we ought also to love one another. 12 No man hath seen God at any time. If we love one another, God dwelleth in us, and his love is perfected in us.
1 John 4:16
And we have known and believed the love that God hath to us. God is love; and he that dwelleth in love dwelleth in God, and God in him.
2 Corinthians 5:14-15 NIV* For Christ's love compels us, because we are convinced that one died for all, and therefore all died. 15 And he died for all, that those who live should no longer live for themselves but for him who died for them and was raised again.
DAILY SCRIPTURE READING
1-Year Bible Reading Plan=> John 14:15-31 & 1 Chronicles 1-2
2-Year Bible Reading Plan=>
1 Corinthians 14:10-19 & Proverbs 25