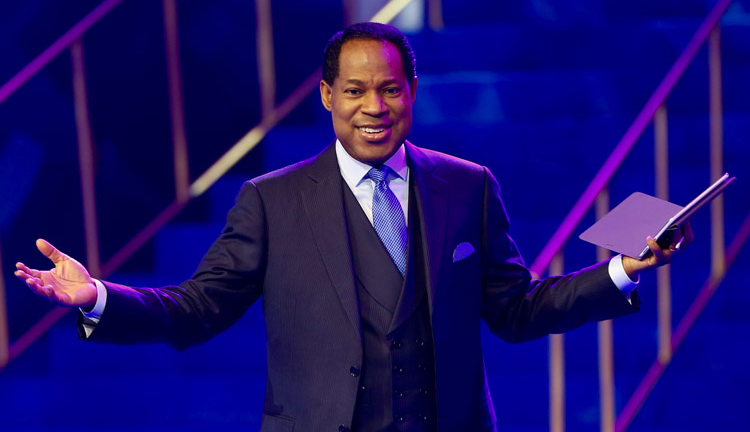 Rhapsody of Realities TeeVo; THURSDAY, 8th August 2019 ;
Pastor Chris Oyakhilome DSc., DD;
SPEAK WITH MATURITY;
(Declare The Creative, Unlimited Wisdom Of God);
TO THE BIBLE 1 Corinthians 2:6-8
"However, we speak wisdom among those who are mature, yet not the wisdom of this age, nor of the rulers of this age, who are coming to nothing. But we speak the wisdom of God in a mystery, the hidden wisdom which God ordained before the ages for our glory, which none of the rulers of this age knew; for had they known, they would not have crucified the Lord of glory."
LET'S TALK
When someone feels a pain in the abdomen, man's wisdom does a quick diagnosis and reports a problem: "It must be appendicitis." However, when a Christ-conscious person feels the same pain, he doesn't say, "I have appendicitis." No! His communication is different, because he's not ruled by man's wisdom. Instead, he speaks in conformity with the Word of God and declares, "I have the health of God in me." This is how you speak the wisdom of God.
Man's wisdom is limited to that which his senses can perceive, and their realm of operation is the material world. God's wisdom, however, transcends the material world. It's wisdom from above, and it's pure, peaceable, gentle, willing to yield, full of mercy and good fruits, without partiality and without hypocrisy (James 3:17).
To speak the wisdom of God is to speak life and health, based on the revelation of God's Word. Therefore, when you say, "I refuse to be sick," it's not so you won't get sick. Rather, your confession is founded on the truth of God's Word that says, "…if the Spirit of Him who raised Jesus from the dead dwells in you, He who raised Christ from the dead will also give life to your mortal bodies through His Spirit who dwells in you" (Romans 8:11).
Go Deeper
2 Corinthians 4:13
Speak
The wisdom of God is at work in me. I refuse to base my opinions, judgments, and responses on sensory perceptions; I live by the Word, in the Word and through the Word! Therefore, my victory in life is guaranteed in the Name of Jesus. Amen.
Daily Bible Reading
ONE YEAR
Romans 11:1-24, Psalms 79-81
TWO YEAR
Philippians 1:1-8, Isaiah 59
Act
Speak the Word of God about your academics, relationships, and future plans.