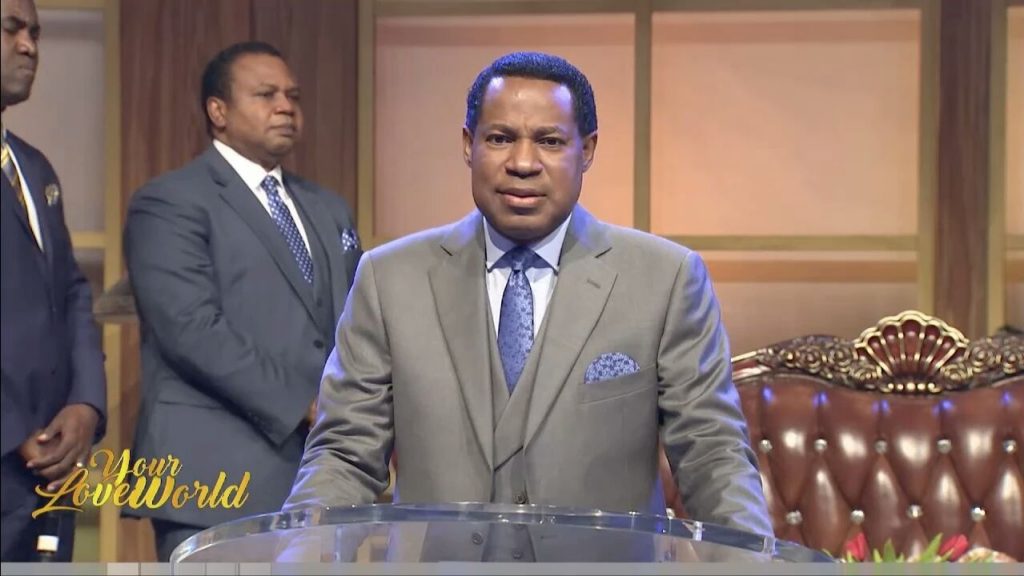 DECEMBER 2018 COMMUNION SERVICE
Introduction Section
The grace upon the calling is like the parts on the body. He made and positioned them according to His design. In the Church the Holy Spirit is the Boss. He came to take Jesus' place. He is leading and guiding us. He positions us. He gives the ministries, gifts and responsibilities as He chooses. That we may fulfill God's purpose.
What's important is to obtain from Him the required grace. When He gives it to us and we are positioned, there is no failing for us. It's our calling. It's God's choice.
In the history of Israel God said Judah shall be King and Levi shall be Priest. It was God's choice. Every now and then a priest or king would come from a different tribe and it was always a problem. It's the same with us. It's God's choice.
The End Times
Jesus told us about the things that will happen in the last days. Especially those that will precede His Second Coming. Scripture refers to His Second Coming or Return. And then He talks about our catching away. It's not the same.
1 Thessalonians 4:15 (KJV)
For this we say unto you by the word of the Lord, that we which are alive and remain unto the coming of the Lord shall not prevent them which are asleep.
Join the Christian Devotional Whatsapp Group
"Prevent" means precede.
1 Thessalonians 4:15-17 (ESV)
15 For this we declare to you by a word from the Lord, that we who are alive, who are left until the coming of the Lord, will not precede those who have fallen asleep.
16 For the Lord himself will descend from heaven with a cry of command, with the voice of an archangel, and with the sound of the trumpet of God. And the dead in Christ will rise first.
17 Then we who are alive, who are left, will be caught up together with them in the clouds to meet the Lord in the air, and so we will always be with the Lord.
"Fallen asleep" passed on.
The Lord will be waiting in the air and we'll be caught up to meet the Lord in the air.
In the Second Coming He'll come to this world, the earth. And He'll start a Reign of 1000 years in this earth. He'll have His Headquarters in Jerusalem. Jesus is coming soon.
The Rupture will take place before the Second Coming of Christ. In that Second Coming those of us that were caught up with Him in the air will come back with Him to establish the 1000 year reign.
Jesus told us persecution will get worse and worse . God's children should be careful. Especially where it has to do with democracy which is in many nations. Sometimes they get so deceived.
Men have always been the same, always seeking the opportunity to rule others. It's naive to think that the one you vote for will do what you want him to do. When people get into office they do whatever they were trained to do, whatever their character was built to do.
If you are in a country where you have a right to vote, you don't vote for someone because you like him.
First ask yourself, "What will this man or woman do for the Gospel." The Gospel is the only law that brings liberty to the human spirit. Ask yourself, what will he do to the Gospel?
The Church of Jesus has suffered so much from people who were nice. Some were even in the Church.
Don't look at the short term. Think what will happen to the Gospel. Don't use your human brain to make those decisions. Ask the Lord for guidance.
First, the Gospel. Second, the things you're expecting those leaders to do, have they been able to do them at a lower level? You don't acquire leadership when you come to office.
Be prayerful in these Last Days. In many nations, the Church is suffering persecution. We shouldn't be those who are taken by surprise.
Don't be carried away by the press that seeks to control public opinion or the rhetoric of politicians. Don't be carried away by public opinion. Just because you have many followers on social media, it doesn't make you anything.
Be ware of any Christians that speak against the Church. When they get the opportunity they'll persecute the Church. Their language betrays their hatred for the Church. Those who love the Lord should love the Church and God's ministers. Anyone who goes outside the Church platforms to criticize the Church is not a true minister.
But whatever they do we cannot be conquered! Greater is He that is in us! (1 John 4:4).
Jesus knew we are sent as sheep into the midst of wolves. (Matthew 10:16).
Question and Answer Session
Do the prayers of those who do not confess the Lord Jesus but do charity works and pray come before the Lord as a memorial as with Cornelius?
Act 17:26-31 (ESV)
26 And he made from one man every nation of mankind to live on all the face of the earth, having determined allotted periods and the boundaries of their dwelling place,
27 that they should seek God, and perhaps feel their way toward him and find him. Yet he is actually not far from each one of us,
28 for "'In him we live and move and have our being'; as even some of your own poets have said, "'For we are indeed his offspring.'
29 Being then God's offspring, we ought not to think that the divine being is like gold or silver or stone, an image formed by the art and imagination of man.
30 The times of ignorance God overlooked, but now he commands all people everywhere to repent,
31 because he has fixed a day on which he will judge the world in righteousness by a man whom he has appointed; and of this he has given assurance to all by raising him from the dead."
He determined their boundaries and locations. And He gave men opportunities to feel their way toward Him and find Him.
Paul here is preaching to unconverted people.
God gave all human beings opportunities. He put out signs in nature for men to use their intelligence to know there is a God in Heaven.
If we are God's offspring (in generic terms) we should know that God cannot be wood or stone.
He makes our hearts feel toward Him. That's what happened to Cornelius and Paul. When men seek after God honestly knowing He couldn't be an idol God gives them grace.
Now that Jesus has come it is no longer acceptable. That's why we preach the Gospel. He commands all people to repent. Without hearing the Gospel no one can be saved.
In weddings where ladies act as the best man and dress as a man, is it right?
If you are a woman, answer to being a woman. It's unacceptable for you to present yourself as a man when you are a lady. It is beyond the dressing, it is a question of what message you are communicating to us.
According to the Bible sodomy is one of the last signs before the Lord Jesus comes back. They will be very wicked.
If you find yourself attracted to people of the same gender bring discipline into your life. Hold your emotions. When it goes beyond that it becomes devilish. You open the door to demons. You become bound. It's not a natural phenomenon, it's demonic. Don't be carried away with the wordliness of the day. It's not acceptable.
Interlude Remarks
The Lord will reward us for winning souls. Be faithful with the Gospel. This Gospel has been committed to your trust. What will you do it?
We preach because we love Jesus. He gave His life for us. If you believe in it, you'd wonna tell someone about it. It's impossible to be quiet about it. Our love for Jesus drives us.
It's the most important thing in the world. He is not going to ask you about the things you did. Our God is a Father of spirits. He is concerned about spiritual things. The things you do to make the world a better place end here, they don't pass over into eternity.
What shall it profit a man if he shall gain the whole world and lose his own soul? What shall a man give in exchange for his soul? (Mark 8:36-37).
When you do things in this world you get a reward: money, human recognition. But the angels, eternity doesn't have your name. All the works of the earth shall be burnt up.
If you had good music, good books but not of the spirit, it ends here. It has no life in the realm of the spirit, in eternity.
What shall it profit you if you get the applause of men and not the praise of God?
We celebrate the Gospel. The world is excited about something else in the world. Choose what you wonna do with your life. In the real sense of it, you have no choice. There is only one way that's right.
Many died for preaching the Gospel. It came to us through blood and sweat and tears. We don't care what you call us. One day the Lord Jesus, who matters, will honour us with His glory.
December The Month Of Gathering Sheaves
Psalms 126:6 (KJV)
He that goeth forth and weepeth, bearing precious seed, shall doubtless come again with rejoicing, bringing his sheaves with him.
Genesis 37:7 (KJV)
For, behold, we were binding sheaves in the field, and, lo, my sheaf arose, and also stood upright; and, behold, your sheaves stood round about, and made obeisance to my sheaf.
A sheaf is a bundle of somethings bound together; like corn, rice …whatever.
This is the Month of Gathering Sheaves. There are ideas God gave you this year, find them, bind them, bring them together. There are things there that you overlooked. These are Idea-Sheaves. Find your notes. Gather them together and review them. God wants to talk to you, and update them for you in a way that you can act on them.
It's the Month of Gathering Sheaves.
Then, you have money in places that you have forgotten or overlooked. God wants you to open your mind to gather these Money-Sheaves. Gather your Money-Sheaves. Ask the Lord to guide you. Where did you put the money that you have forgotten? What endeavours were you involved with and you have forgotten? It's a Month of Gathering sheaves.
The list is endless. As you pray in the Holy Ghost He'll guide you, and show you each sheaf. It's a Month of Gathering sheaves. He is about to do something really special. You have assets that can be turned into wealth but you have overlooked them. God is about to guide you into those assets that you think are useless. There is wealth right close to you.
This is the month. You are about to bring water out of the rock!