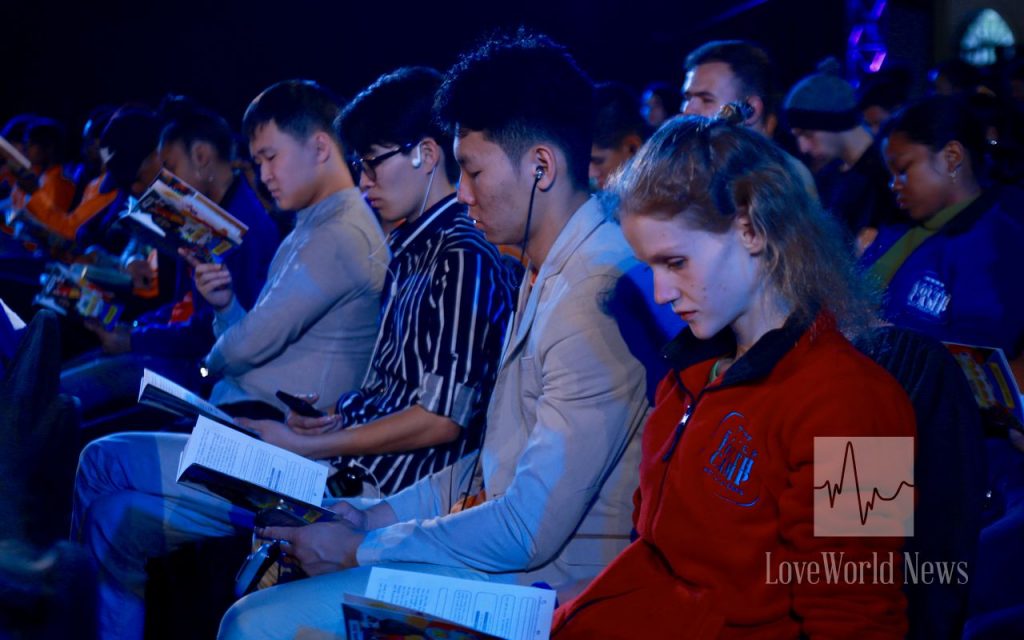 Rhapsody Of Realities TeeVo
Tuesday, May 1st ;2018;
Pastor Chris Oyakhilome;
RE-ECHO GOD'S WORD
(Constantly Speak As The Father Speaks) ;
TO THE BIBLE: John 12:49-50
"For I have not spoken on My own authority; but the Father who sent Me gave Me a command, what I should say and what I should speak. And I know that His command is everlasting life. Therefore, whatever I speak, just as the Father has told Me, so I speak."
LET'S TALK
When we say we have the God-life in us, or talk about being born again or living the higher life in Christ, we aren't just mouthing religious clichés derived from philosophy. There are expressions of the divine words of our heavenly Father. In Christianity, we affirm and confess the Word, just as He told us to. Whatever we say or speak should, and must always, be in conformity with the Word of God.
Just like Jesus and the apostles did, you're to constantly affirm that you're a new creation in Christ Jesus, infused with the life of God, and not vulnerable to the crippling influences of this world. You're to affirm that the life of God is at work in your spirit, soul, and body. You're to affirm that the Spirit that raised up Jesus from the dead vitalises your body and invigorates you through and through, always!
Never say, "I'm sick," or "I have a headache," because sickness doesn't belong in the Kingdom of God; it never comes from the Father. So, don't affirm it. Don't affirm poverty, weakness, lack, or fear. Declare that you're bold, strong and courageous. 2 Timothy 1:7 says, "For God has not given us a spirit of fear, but of power and of love and of a sound mind." This is what you ought to say every day. Make bold confessions that you've been imbued with divine life and ability in Christ.
Hebrews 10:23 says, "Let us hold fast the confession of our hope without wavering, for He who promised is faithful." Hold fast your confession of divine health, prosperity, progress, and victories. Keep saying it; don't stop talking it. Affirm what Christ has done for you, made you, and declared about you!
GO DEEPER
Hebrews 4:14
Seeing then that we have a great High Priest who has passed through the heavens, Jesus the Son of God, let us hold fast our confession.
1 Timothy 6:12
And those who have believing masters, let them not despise them because they are brethren, but rather serve them because those who are benefited are believers and beloved. Teach and exhort these things.
2 Corinthians 4:13
And since we have the same spirit of faith, according to what is written, "I believed and therefore I spoke,"[a] we also believe and therefore speak,
PRAY
Dear heavenly Father, I thank you for giving me your Word to live by. I affirm the Lordship, majesty, honour and glory of Christ over everything that concerns me: my health, academics, family, finances, and ministry. Therefore, I experience continuous victories, absolute peace, joy, prosperity, and divine health, in Jesus' Name. Amen.
DAILY BIBLE READING
ONE YEAR
Luke 24:13-35, 2 Samuel 9-11
TWO YEAR
Mark 6:45-56, Numbers 4
ACT
Today, have a talking session of God's Word about you: declare who you are, what you have and what you can do in Christ Jesus.