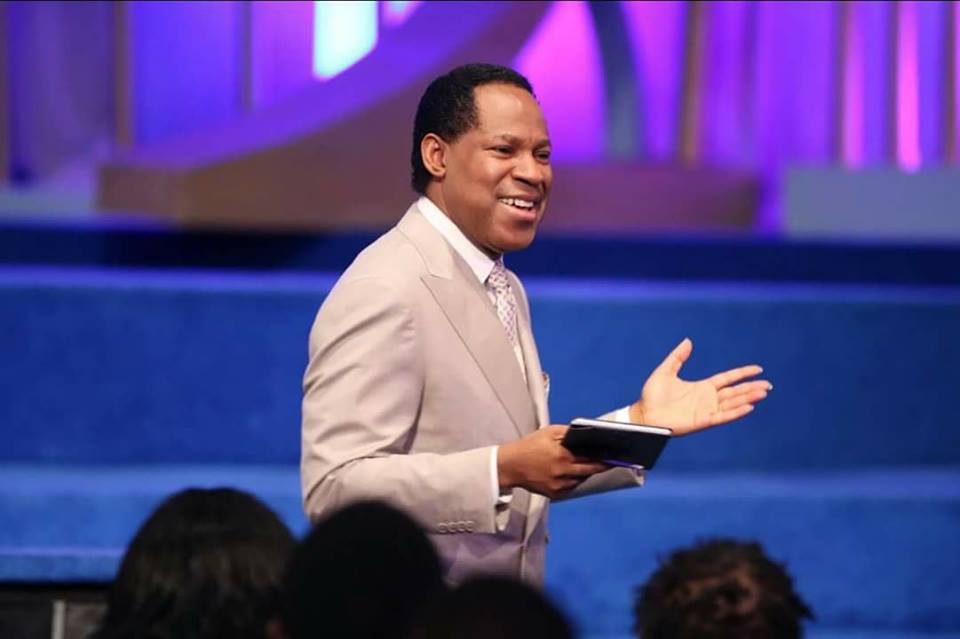 Rhapsody Of Realities TeeVo
Tuesday, February 6
Pastor Chris
CONFIDENCE IN CHRIST
CHRIST IS THE REASON FOR YOUR BOLDNESS AND COURAGE.
TO THE BIBLE:
Ephesians 3:11-12 "…Christ Jesus our Lord, in whom we have boldness and access with confidence through faith in Him."
LET'S TALK
"I can't go into that house alone, it's haunted," "That girl scares me, I think she's possessed" are some of the words you've probably heard on popular TV shows, the internet, or even at school. This type of words only reflect the fear and lack of confidence found in many young people today. You see, one of the five characteristics the Spirit of God instills in you, once you're born again, is confidence. The Bible says that Christ has given you courage (or boldness) and confidence (Ephesians 3:12 CEV). This kind of confidence, however, isn't at all founded on the outward appearance of situations or physically-perceived advantage, but grounded in God's Word. Isn't that wonderful?
When you have this confidence you fear nothing. That's the reason the Lord Jesus walked on earth confidently because He had perfect understanding of Who He was. He cast out devils, healed the sick and raised the dead because He knew Who He was. Even when He stood before Pilate, His response was never that of a coward or a victim (John 19:11). If you don't have a clear understanding of who you are in Christ Jesus, you'll live as a victim continually.
God wants His children to be confident to cast out devils and heal the sick. If you don't study your Bible, you may never know that He already said these are signs that will follow you (Mark 16:17-18). You must realise that you're building your confidence every time you study God's Word. The Bible says, "…through knowledge the righteous will be delivered" (Proverbs 11:9). It's only the knowledge of God's Word that'll transport you to the place of your inheritance. You can't get there by praying hard. God's Word is what builds your confidence, even in prayer and assures you that your prayers have been answered.
GO DEEPER
Philippians 1:6
Being confident of this very thing, that He who has begun a good work in you will complete it until the day of Jesus Christ;
1 John 5:14
Now this is the confidence that we have in Him, that if we ask anything according to His will, He hears us.
PRAY
Dear Father, I thank you for the great confidence that your Word gives me. Like Abraham, I am fully persuaded that you're able to perform every word you've spoken concerning me, in Jesus' Name. Amen.
DAILY BIBLE READING
ONE YEAR
Matthew 25:31-46, Exodus 31
TWO YEAR
Matthew 12:39-50, Genesis 37
ACT
Stand in front of a mirror, and speak boldly to yourself for the next fifteen minutes.