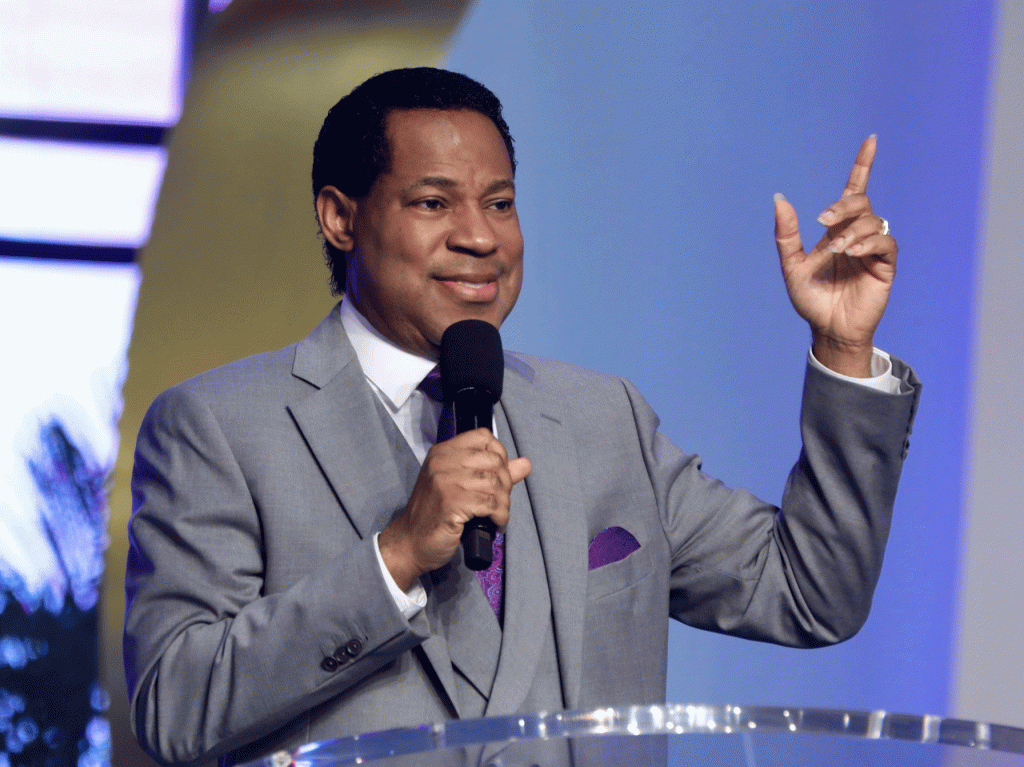 Rhapsody of Realities TeeVo
Friday, November 23rd , 2018
Pastor Chris
"A-GREATER-THAN-SOLOMON"
(Christ Is The Highest Wisdom)
TO THE BIBLE
1 Corinthians 1:30
"But of Him you are in Christ Jesus, who became for us wisdom from God—and righteousness and sanctification and redemption"
LET'S TALK
The extraordinary amplitude and sagacity of King Solomon inspired many people of his day. The Bible says that all Israel revered and admired Solomon because of the manifestation of God's wisdom in his life (1 Kings 3:28). He was celebrated as the wisest man that ever lived until Jesus showed up on the scene.
But how did Solomon get this wisdom? God gave it to him through words. He simply said to Solomon, "…I have given you a wise and understanding heart…" (1 Kings 3:12). That was all! God didn't try to fix anything into his head; neither did He touch him. Solomon believed the words He had spoken to him, and he began to manifest wisdom.
Solomon is here," referring to Himself (Matthew 12:42; Luke 11:31). Now the Bible says that Jesus has been made unto you wisdom from God; implying that Christ is your wisdom. This makes you also "a greater than Solomon." With the wisdom of Christ now functional in you, you can outdo your past and perform more excellently in everything you're involved in.
You have phronesis, practical wisdom, a fixed mental attitude or programming of the mind that makes you reason, interpret, and respond to situations in the most excellent way.
This is far more sublime than what Solomon had. So explore this goldmine of Christ-wisdom in you today.
GO DEEPER
1 Corinthians 2:6
Howbeit we speak wisdom among them that are perfect: yet not the wisdom of this world, nor of the princes of this world, that come to nought:
Colossians 1:27
To whom God would make known what is the riches of the glory of this mystery among the Gentiles; which is Christ in you, the hope of glory:
SPEAK
Christ is my wisdom. I have an excellent mind. I'm excelling in my studies, and everything I lay my hands on to do is turning out right. God's wisdom causes me to function in His divine will for my life, such that I'm guided and propelled in the right direction always, Hallelujah!
DAILY BIBLE READING
ONE YEAR
1 Peter 1:22-2:1-25, Jeremiah 50-51
TWO YEAR
John 14:1-9, 1 Chronicles 23
ACT
Take some time to meditate on today's theme scripture: "But of Him you are in Christ Jesus, who became for us wisdom from God; and righteousness and sanctification and redemption" (1 Corinthians 1:30).