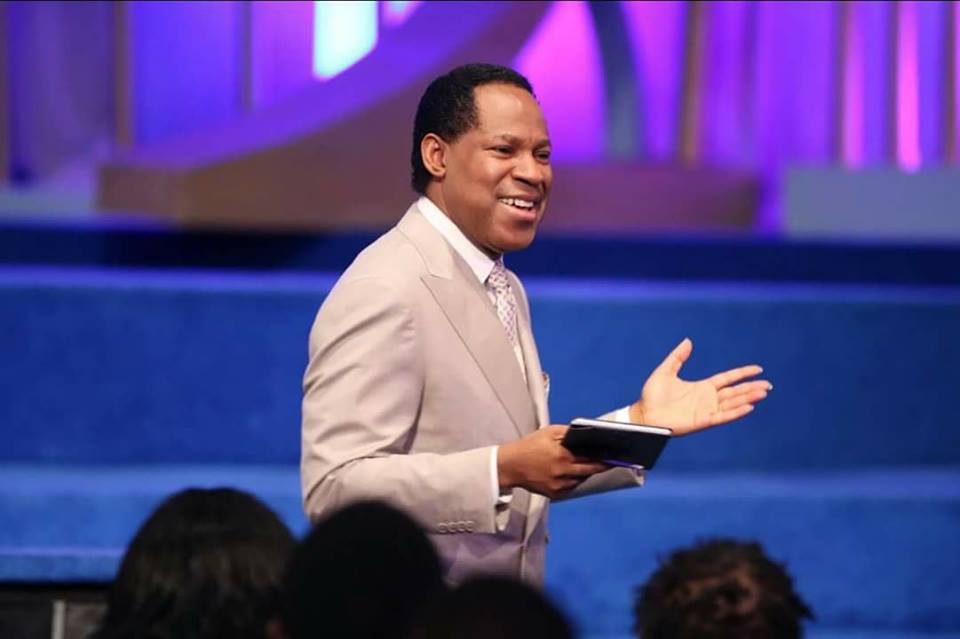 WE'RE THE FAVORED ONES – PASTOR CHRIS OYAKHILOME
"God is saying, 'look beyond your ability, look beyond whether or not you qualified'!" — Pastor Chris
"Favor means that God does something for you — blesses you — even when you don't seem to deserve it," the BLW President said to a global audience after glorious celebration at the announcement of May 2018 as 'the Month of Favor'!
The man of God, Pastor Chris, followed up by unraveling the Spirit's heart concerning the month with esteemed panelists, Pastor Ose Oyakhilome, Pastor Lawrence Ajiboye, Pastor Freedom-Wealth Eriya and Pastor Andrew Motunduro. "Meditate on it until everywhere you go, all you see, all you hear is favor," Pastor Ose admonished the congregation, after describing the month as one of "extensive kindness, excessive demonstration of the love of God."
Pastor Andrew encouraged to walk in humility in this month. "It's time to favor me," Pastor Lawrence continued, being backed up by Pastor Freedom who emphasized, using Psalm 102:13, the timing of God in favor. "You don't achieve favor; it means that something is being done for you, being given to you; you're being given an advantage in spite of your faults, your imperfections," the BLW President added.
What a month! Stay tuned to LoveWorld News for more exclusive updates from the ongoing Global Communion Service with Pastor Chris.
Thou shalt arise, and have mercy upon Zion: for the time to favor her, yea, the set time, is come (Psalm 102:13).
The Christian is one who's specially favored of the Lord. In Psalm 102:13 David spoke prophetically about the new creation: "This shall be written for the generation to come: and the people which shall be created shall praise the Lord" (Psalm 102:18)
"The generation to come," and "the people which shall be created" refer to the new creation. The promise of God to favor and have mercy upon Zion has been fulfilled in your life.
Favor means friendly regard shown towards another, especially by a superior; a special privilege or right granted you. It means a special advantage bestowed on you to your benefit. It also means gracious kindness, a deep expression of love.
God loves you so much. The Bible says He's "…able to make all grace (every favor and earthly blessing) come to you in abundance, so that you may always and under all circumstances and whatever the need be self-sufficient…" (2 Corinthians 9:8).
You're called to walk in God's manifold blessings in every area of your life. The Spirit of God has opened doors of blessings and opportunities for you that can't be humanly explained. He has qualified you to experience the great and glorious benefits of the Kingdom: "Giving thanks unto the Father, which hath made us meet to be partakers of the inheritance of the saints in light…" (Colossians 1:12)
Psalm 5:12 says, "For thou, LORD, wilt bless the righteous; with favor wilt thou compass him as with a shield." This has already happened; the righteous is already blessed and decorated with divine favor. That means there's no disadvantage for you.
Wherever you go in this world, you'll be accepted, celebrated, and appreciated. Even those who don't like you will secretly admire you, because you're the favored one. Hallelujah!