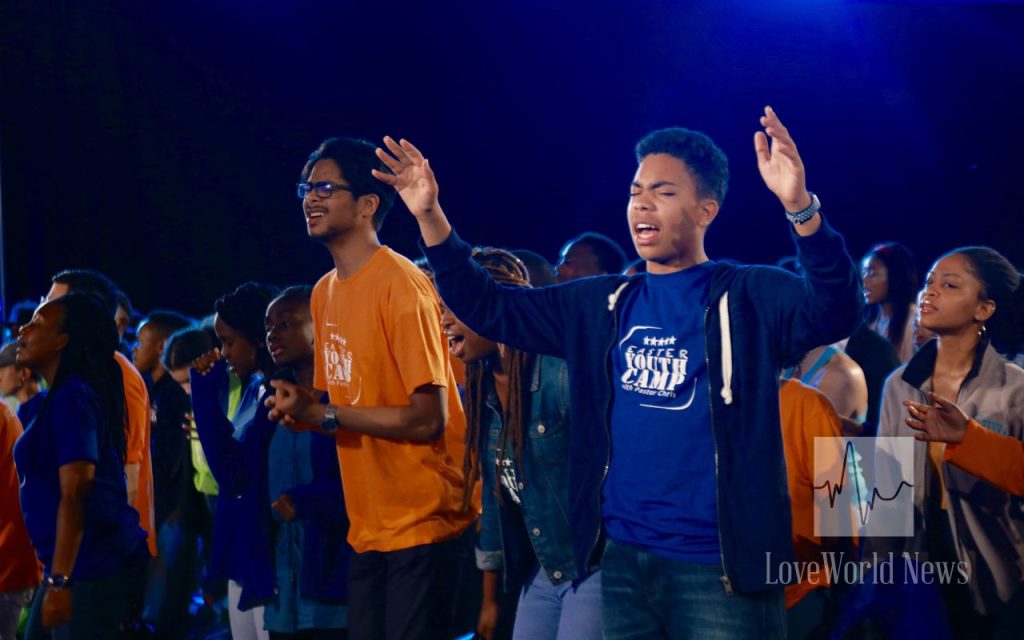 TEEVO DAILY DEVOTIONAL;
18TH AUGUST , 2018 ; PASTOR CHRIS OYAKHILOME;
BELIEVE THE WORD ;
(Anything Is Possible To The One Who Believes)
TO THE BIBLE Hebrews 13:8
"Jesus Christ is the same yesterday, today, and forever."
LET'S TALK
As a young adult, I was preaching at a crusade on the university campus when, suddenly, a young man, who had been a raving lunatic, had his mind restored. Many of the folks present at that meeting had known him to be deranged, and were amazed when they saw he had regained his sanity. When he was brought up the platform, I had a conversation with him and he spoke coherently and intelligently. When the news of his healing went round the campus, people rushed out of their hostels in numbers to the meeting.
Some people wonder why they don't see such miracles. The simple answer is this: they don't believe in the power of God. If they believe, they'll surely experience such awesome manifestations of God's divine power.
As our ministry continues to hold outreaches around the world, miracles, signs and wonders are wrought, and souls are saved by the power of the Holy Spirit. All these happen because Jesus Christ is the same yesterday, today, and forever. He hasn't changed. If you believe in Him, you'll experience the same supernatural flow of miracles in your life.
Go Deeper
Matthew 9:28; Mark 5:36
Pray
Heavenly Father, I affirm that you're the same yesterday, today and forever. And what you did in Bible days, you're able to do in my day. I open my heart to your Word, and I yield to the awesome power of the Holy Spirit today. I have the miracle that I desire, in Jesus' Name. Amen.
Daily Bible Reading
ONE YEAR
1 Corinthians 3, Psalms 109-112
TWO YEAR
Luke 17:11-19, 1 Samuel 3
ACT
Identify your need, and choose to believe God for a miracle today.