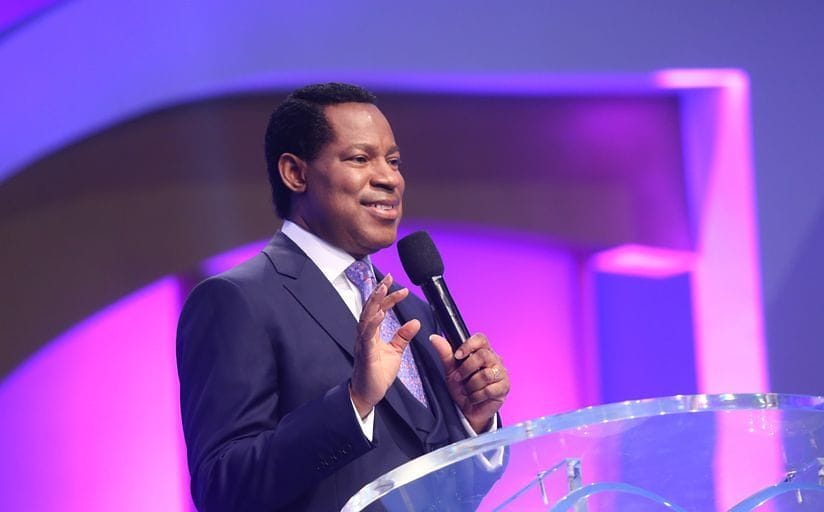 Rhapsody of Realities TeeVo; Friday 23rd August 2019;
Pastor Chris Oyakhilome DSc., DD
CALL REAL YOUR HOPES
(Be Voracious With Your Faith)
TO THE BIBLE Matthew 17:18-20
"…Jesus rebuked the demon, and it came out of him, and the child was cured from that very hour. Then the disciples came to Jesus privately and said, "Why could we not cast it out?" So Jesus said to them, "Because of your unbelief; for assuredly, I say to you, if you have faith as a mustard seed, you will say to this mountain, 'Move from here to there,' and it will move, and nothing will be impossible for you."
LET'S TALK
Sylvester, a Christian, always thought, "I believe the Word, but why aren't things working out right for me?" He was hoping that God would set him free someday; he was clueless to the truth that Jesus had already set him free. Even though he'd heard about it some time ago, he wasn't in faith. You see, faith is different from believing: Faith declares the Word to be real and true now, and acts accordingly. The contrary circumstances will not change by themselves, or change just because you believe. "Believing" the Word is not enough; your believing must translate to faith.
Romans 10:10 says, "For with the heart one believes unto righteousness…." Believing sets your heart right with God; it makes your heart acceptable to Him; that's the reason you know in your heart that God loves and accepts you, but that'll not change the circumstances of your life. For your situation to change or to maintain a life of continuous progress and triumph, it's got to be by your faith.
Hebrews 11:1 says "…Faith is the substance of things hoped for, the evidence of things not seen." Faith is calling real that which you've hoped for; you count it done now! It's like the title-deed to a property. You don't have to be in the property to know it's yours; faith is the title deed. Take a hold of God's Word and affirm your healing and health, prosperity, success, and victory in Christ Jesus! The second part of Romans 10:10 says, "…with the mouth confession is made unto salvation."
GO DEEPER
Mark 11:24
Therefore I say to you, whatever things you ask when you pray, believe that you receive them, and you will have them.
1 Timothy 6:12
12 Fight the good fight of faith, lay hold on eternal life, to which you were also called and have confessed the good confession in the presence of many witnesses.
2 Timothy 4:7-8
I have fought the good fight, I have finished the race, I have kept the faith.
Finally, there is laid up for me the crown of righteousness, which the Lord, the righteous Judge, will give to me on that Day, and not to me only but also to all who have loved His appearing.
Pray
My faith is the victory that overcomes the world; nothing is impossible to me! I live victoriously today because I live in, and by, the Word; I've taken hold of my victorious life in Christ Jesus, rejoicing gloriously in health, peace, prosperity, success, and abundance, in Jesus' Name. Amen
ONE YEAR
1 Corinthians 8, Psalms 120-127
TWO YEAR
Colossians 2:1-7, Jeremiah 8
Act
Meditate on Hebrews 11:1 in the Amplified Classic Version of the Bible.