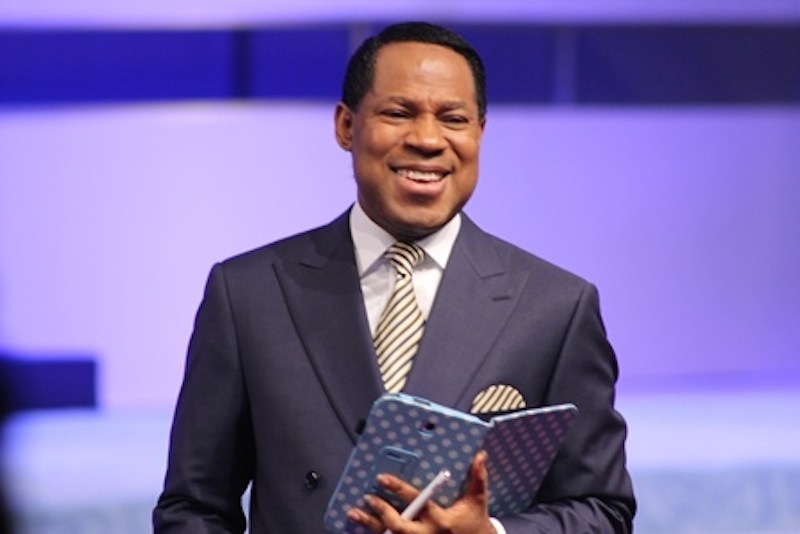 Rhapsody of reality Thursday, July 6, 2017
Rev Chris Oyakhilome PhD. Dsc. D.D.
BE THE BEST FOR HIM
He has created us according to his will, by the word of truth, so that we may be in some way the beginnings of his creatures (Jacques 1:18).*
The Bible shows us that the word of God is a spiritual mirror; it is the mirror that God gave us, so that we may See and know who we are in Christ. It shows us the description that God makes of us.
2 Corinthians 3:18 says: " all of us who, the face uncovered, contemplate as in a mirror the glory of the Lord, we are transformed into the same image, glory in glory, as by the Lord, the spirit."
Unfortunately, many are only in the wrong corner; they see themselves as weak, poor, bruised and as victims in life. But the word of God – his mirror – clearly shows us the opposite. He sees you as strong, just, wise, excellent, and wonderfully blessed.
Not only does god love you, he likes you, because you are the most beautiful of everything he has created. God has never had anyone like you, and he will never have a replica of you. You are his only chef, so be your best for him. Refuse to fail, because God does not fail, and God does not support the fiasco.
PRAYER
Dear Father, thank you for
My uniqueness in Christ; I am the
Only my kind that you have, and I decided to be the best for you. With me, there's no
Point of failure, because I'm your product, and your product doesn't fail, because you
Don't fail. I thrive in all things, and I bring you from
Pleasure in everything I do, in the name of Jesus. Amen.
in-depth study :
Ephésiens 2:10; 1 Pierre 2:9
For we are his work, having been created in Jesus Christ for good works, which God has prepared in advance, so that we may practise them.
You, on the contrary, are an elected race, a royal priesthood, a holy nation, an acquired people, so that you may announce the virtues of the man who called you from darkness to his admirable light,
READ THE BIBLE IN 1 year
Acts 18:1-23; job 9-11
* READ THE BIBLE IN 2 years *
Luke 7:1-10; Deuteronomy 34