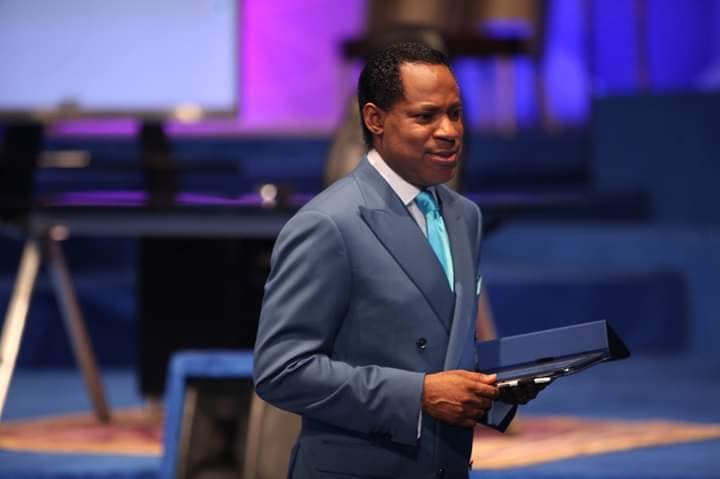 Sunday January 6 2019;
Rhapsody of Realities TeeVo;
👤Pastor Chris Oyakhilome;
IT'S URGENT STUFF;
(Be Persistent In Spreading The Gospel Of Jesus Christ Always);
📖TO THE BIBLE 2 Timothy 4:2 TLB
"…Preach the Word of God urgently at all times, whenever you get the chance, in season and out, when it is convenient and when it is not. Correct and rebuke your people when they need it, encourage them to do right, and all the time be feeding them patiently with God's Word."
LET'S TALK➡
If you were told to do 500 push-ups in 10 minutes for $2000, what would your response be? Think of another instance, where you're to prepare for a dance competition where the winner wins an all-expenses-paid trip to any country of his choice, would you aim at being the best or rather give up for fear of being defeated? Undoubtedly, in both scenarios, you'd put in your best, training aggressively every day, and even at odd hours, just to ensure you win the prize. In the same way, the preaching of the Gospel requires our very best.
The verse above deals with our persistence in preaching the Gospel. We've got to preach the Word when it's convenient and inconvenient! You ought to keep your sense of urgency and be prepared at all times. It's important because we're soldiers in God's army, kitted and ready always for the task at hand: "…Be watchful in all things, endure afflictions, do the work of an evangelist, fulfill your ministry" (2 Timothy 4:5). Sometimes, there're difficulties to go through; the conditions can be quite harsh and terrible; there can be hardship. However, as good soldiers for Christ, we must keep on keeping on; we must not give up; we must not give in. We must keep preaching the Gospel, irrespective of the tests, trials, and persecutions we face.
There'll be difficult times; but in the midst of all that, you'll always win! Always remember that. So, don't give up when things look difficult! When you realise that the message of salvation committed to us to preach is the only hope for salvation, you'll never be discouraged and distracted by mundane things. Always think like Paul who said, "…necessity is laid upon me; yes, woe is me if I do not preach the gospel!" (1 Corinthians 9:16).
🔥Go Deeper:🔥
Matthew 28:19-20; John 15:18-19; 2 Timothy 2:3
🙋‍♂Pray
Dear Father, I live a life that's meaningful and dedicated to impacting others with the power of your righteousness, through the Gospel of your grace. Irrespective of daunting challenges and troubles, I remain steadfast, and bold in my commitment to the Gospel in Jesus' Name. Amen.
Join the Rhapsody of Realities Whatsapp Group
📚Daily Bible Reading
ONE YEAR: Matthew 5:21-48, Genesis 15-17
TWO YEAR: Acts 7:22-32, Nehemiah 10
▶Act
Learn from Esther's courage and doggedness from her words in Esther 4:16 in her defence for her people, the Jews.