(Be Thrilled To Be A Christian!)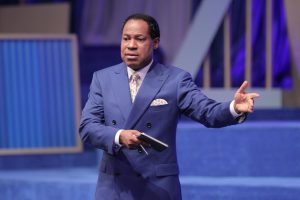 TO THE BIBLE: Matthew 10:32-33
"Therefore whoever confesses Me before men, him I will also confess before My Father who is in heaven. But whoever denies Me before men, him I will also deny before My Father who is in heaven."
LET'S TALK
Oftentimes, the world gets offended when we talk about Jesus. To them, He's just another religious personality. They don't realise that the reason for their very existence is Jesus Christ. The world and all the planets and even heaven itself exist because of Jesus. He's the most awesome and sublime personality that there is; He's the effulgence of the Father's glory: "For by Him all things were created that are in heaven and that are on earth, visible and invisible, whether thrones or dominions or principalities or powers. All things were created through Him and for Him" (Colossians 1:16).
Truly, nothing in the world could be greater than being identified with the Lord Jesus! Nothing could be more honourable than being linked with Jesus! To know Jesus and to be known of Him is the greatest thing anyone could aspire to. That's why you must be proud to be a Christian. Be proud of the Lord Jesus; never be ashamed of Him or shy away from openly testifying that you believe in Him, for not only is He the light of the world, He is the joy of the entire heaven.
He is the One around whom all of heaven revolves. So be bold about your relationship with Him. Magnify your identity as a Christian. One of the primary ways to identify with Jesus is to identify with other believers. Every time you're in fellowship with others who believe in Jesus, you're testifying to the whole world that you belong to Jesus. Paul said to Timothy, "Do not be ashamed, then, of witnessing for our Lord; neither be ashamed of me… Instead, take your part in suffering for the Good News, as God gives you the strength for it" (2 Timothy 1:8 GNB). This should be your attitude always.
Go Deeper
Mark 8:38; Romans 1:16; Colossians 1:15-19
Speak
I'm so glad that Jesus loves me and that I'm His very own! I'm absolutely proud of my identity as a Christian, one in whom Christ dwells. Thus everywhere I go today, I'll boldly testify of His Lordship over my life and His Supremacy over everything that exists, for He is Lord of all.
Daily Bible Reading
ONE YEAR
Acts 17:1-15, Job 3-5
TWO YEAR
2 Corinthians 13:1-6, Isaiah 23-24
Act
Today, start up a conversation with people around you, telling them who you are and what you've got in Christ.
My Notes
_____________________________________________________________________________________________
Share your thoughts on today's article on the TeeVo Review section, go to www.teevotogo.org