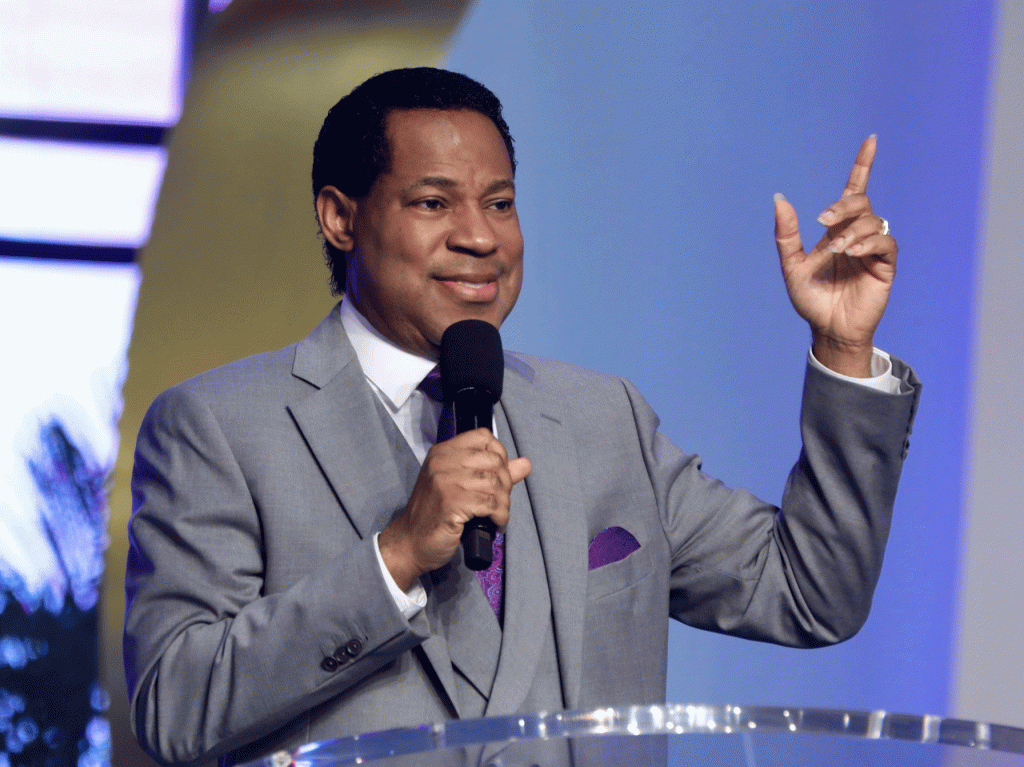 Rhapsody of Realities TeeVo ; Monday, 27th May 2019 ;
Pastor Chris Oyakhilome DSc., DD ;
IT'S INNER STRENGTH ;
(Be Invigorated With Holy Ghost Power!) ;
TO THE BIBLE Ephesians 3:14-16 ;
"For this reason I bow my knees to the Father of our Lord Jesus Christ, from whom the whole family in heaven and earth is named, that He would grant you, according to the riches of His glory, to be strengthened with might through His Spirit in the inner man."
LET'S TALK ➡
"Hannah, I couldn't pray last night as we agreed. I actually woke up with the intention of praying but my body felt so weak and before I knew it, I slept off again. I feel bad right now," Jane narrated to her prayer partner.
Hannah smiled and answered, "You don't have to feel bad my dear friend; it just means that you need to strengthen your inner man." Like Jane and some others, you may find it difficult to pray, read your Bible or even preach the Gospel when you want to. The scripture above is for you. "Dunamis" is the Greek word that is translated "might" in verse 16. It means an inborn power that reproduces itself. This power refers to a divine ability; it however also refers to inner excellence. Why do you need the ability or excellence of God in your spirit? Your spirit is where your character is formed.
How then do you strengthen your spirit to do the things you should do and refuse the things you shouldn't do? It's by spending time to study and meditate on God's Word, added to speaking in tongues regularly. When you do, your spirit would be energized with might—miracle working ability—and it becomes easy for you to face and overcome any contrary situation.
GO DEEPER
Ephesians 6:10
10 Finally, my brethren, be strong in the Lord, and in the power of his might.
Colossians 1:9-11
Preeminence of Christ
9 For this reason we also, since the day we heard it, do not cease to pray for you, and to ask that you may be filled with the knowledge of His will in all wisdom and spiritual understanding;
10 that you may walk worthy of the Lord, fully pleasing Him, being fruitful in every good work and increasing in the knowledge of God;
11 strengthened with all might, according to His glorious power, for all patience and longsuffering with joy;
PRAY 🗣
Dear Father, I thank you for granting me to be strengthened with miracle Working ability in my inner man, by your Spirit! I declare that Christ is dwelling in my heart by faith, and I'm strong in the Lord and in the power of His might, in Jesus Name, Amen.
Daily Bible Reading
ONE YEAR
John 13:1-30, 2 Kings 20-22
TWO YEAR
1 Corinthians 13:1-13, Proverbs 23
Act▶
Determine that, from today, you'd spend a particular amount of time to study the Word and also pray in tongues. Discipline yourself to do so, relying on the Holy Spirit to help you