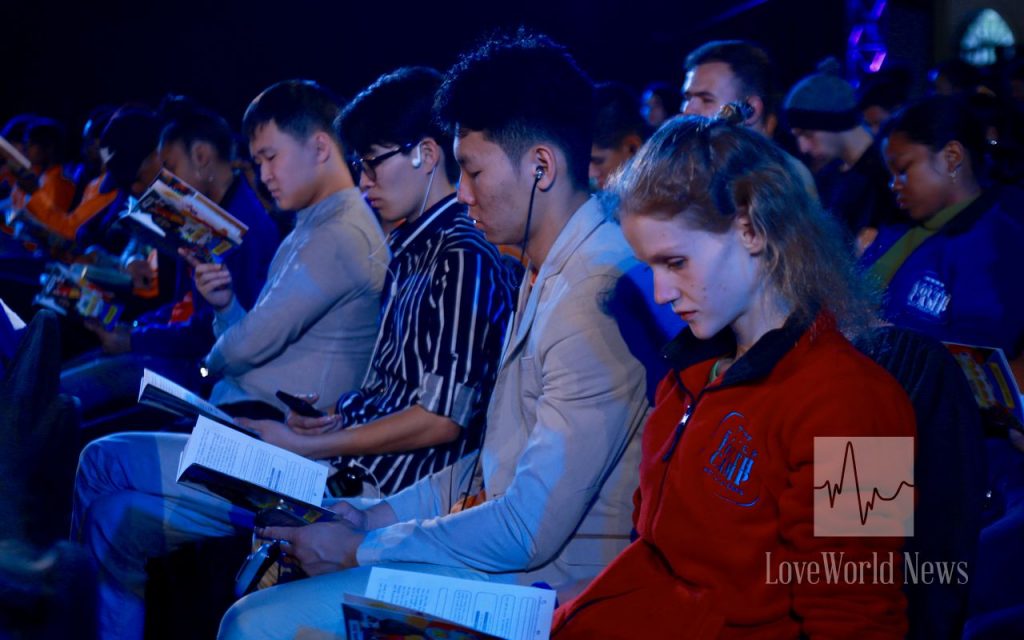 RHAPSODY OF REALITIES DAILY DEVOTIONAL;
26TH APRIL,2018; PASTOR CHRIS OYAKHILOME;
STAND YOUR GROUND ;
(Be Fully Prepared In The Evil Day)
TO THE BIBLE – Ephesians 6:13 GNB
"So put on God's armor now! Then when the evil day comes, you will be able to resist the enemy's attacks; and after fighting to the end, you will still hold your ground."
LET'S TALK
I'll like you to notice a specificity of an evil day in the opening verse. Here, Apostle Paul lays emphasis on a specific day of trouble. It's the day when trouble strikes. Can such a day be anticipated and nipped in the bud?
Emphatically, yes! Through the guidance of the Word and the Holy Spirit in your life, you'll always be victorious in the day of trouble. You don't have to dread "the evil day"; if you do what you're supposed to do before it comes, you'll be unperturbed and unruffled; you'll remain standing.
It's no use praying and crying to God to protect you from the evil day. He already told you what to do: put on the whole armour of God! Don't wait until the evil day comes to put them on; keep them on always, so that in the day of adversity, you'll come out unscathed; you'll be victorious. Refuse to be caught unawares.
So, act on the Word: Stand firm with the belt of truth buckled around your waist! Have on the breastplate of righteousness. Have your feet fitted and ready to proclaim the Gospel of peace. Above all, take the shield of faith, the helmet of salvation, and the sword of the Spirit, which is the Word of God (Ephesians 6:14-17).
God's Word is the solution, answer, ability, and empowerment that you need in the day of trouble. Therefore, take your study and meditation on the Word seriously. Respond always with the Word and you'll forever be victorious.
Go Deeper
2 Corinthians 2:14; 1 John 4:4; 2 Corinthians 10:4-5
Pray
Dear Father, your Word prevails in me and puts me over always. I triumph gloriously over the adversary and all adversities by the power of your Word, through which I totally discomfit, render inoperative and ineffective, the wiles, and machinations of the enemy, in Jesus' Name. Amen.
Daily Bible Reading
ONE YEAR
Luke 22:1-38, 1 Samuel 26-28
TWO YEAR
Mark 5:21-34, Leviticus 26
Act
Make a confession out of Ephesians 6:12-18, and declare it to yourself throughout the day.