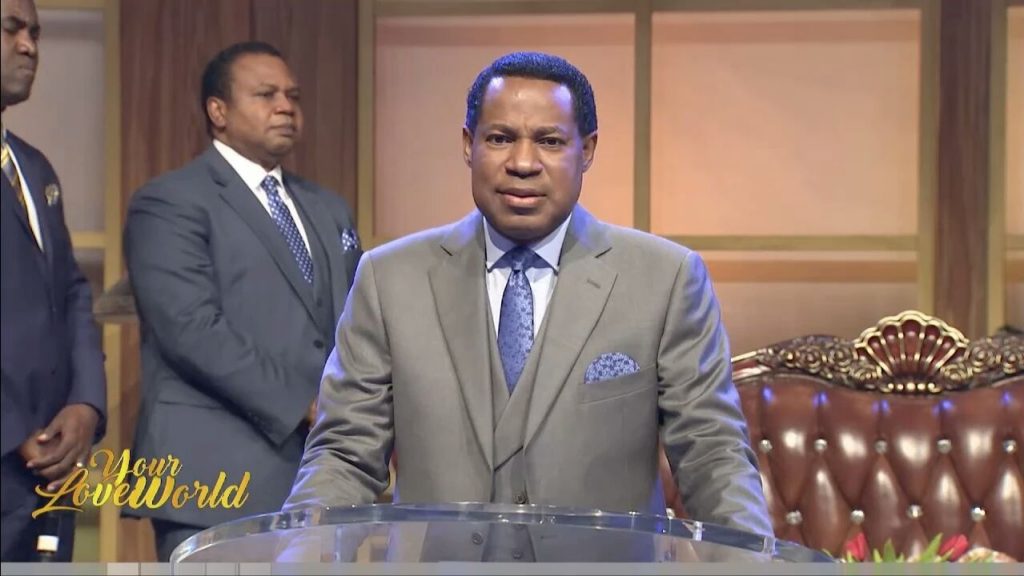 Rhapsody of Realities TeeVo
Friday, November 2, 2013
Pastor Chris
BE BOLD ABOUT YOUR FAITH
(Exercise Your Freedom Of Thought, Conscience And Faith!)
TO THE BIBLE
Acts 18:24-26
"Now a certain Jew named Apollos…had been instructed in the way of the Lord; and being fervent in spirit, he spoke and taught accurately the things of the Lord, though he knew only the baptism of John. So he began to speak boldly in the synagogue…."
LET'S TALK
Just as Apollos did, and as a believer in Christ Jesus, you've got a right to boldly declare your faith at every given opportunity without reservations. You must never be shy or intimidated to publicly proclaim your faith in Jesus. On October 1 in Nigeria, for example, the country's Independence Day anniversary was celebrated in various public places across the country. At the different venues, they probably had religious men come forward to pray for the country. When a Christian minister is invited to pray at such events, it's an opportunity for him to testify of Christ to those in the nation by praying in the Name of Jesus. However, some who had such an opportunity wouldn't pray in the Name of Jesus, so as not to offend "other" religions. That's sad!
We're blessed to be in a country where even the constitution entitles us to the freedom of thought, conscience and faith, including the freedom to manifest and propagate our faith or belief in worship, teaching, practice and observance. We, therefore, have no excuse not to pray or preach the Gospel with all fervency as we should.
God gave you His Spirit to live in you and embolden you, so you'll never be timid or intimidated to proclaim Jesus Christ openly. Jesus said "…you will receive power when the Holy Spirit has come upon you; and you shall be My witnesses both in Jerusalem, and in all Judea and Samaria, and even to the remotest part of the earth" (Acts 1:8 NASB). That's how Jesus' disciples, who were once timid, became firebrand ministers of the Gospel; they received the Holy Spirit. If you're asked to pray or speak anywhere as a Christian, don't be ashamed to speak in His Name.
GO DEEPER
John 8:36
If the Son therefore shall make you free, ye shall be free indeed.
Acts 14:3
Long time therefore abode they speaking boldly in the Lord, which gave testimony unto the word of his grace, and granted signs and wonders to be done by their hands.
PRAY
Dear heavenly Father, thank you for the freedom I enjoy, not only as a citizen of your glorious Kingdom, but also of this great nation, Nigeria. I exercise my freedom of thought, conscience, and faith today without reservations, knowing that whosoever the Son has made free is free indeed, in Jesus' Name. Amen.
DAILY BIBLE READING
ONE YEAR
Hebrews 2, Jeremiah 1-2
TWO YEAR
John 9:8-17, 1 Chronicles 2
ACT
Start exercising your God-given freedom to preach the Gospel today!