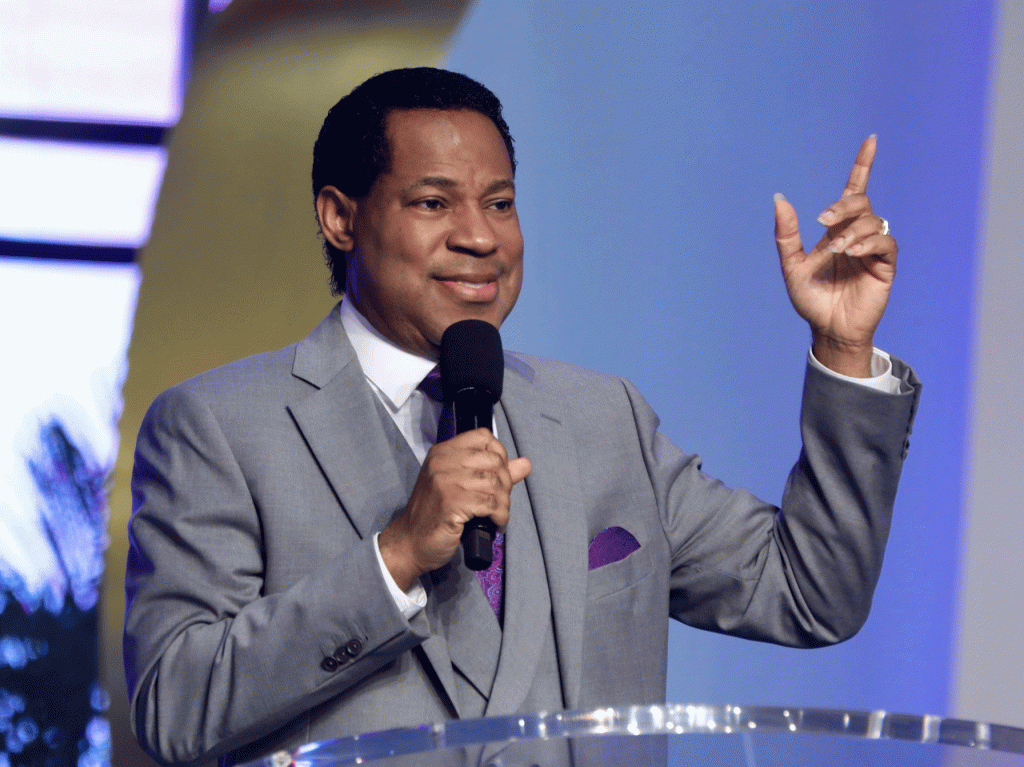 Rhapsody of Realities TeeVo
Tuesday, November 6
Pastor Chris
ARE YOU LOYAL?
(Never Lose Your Virtue Of Loyalty)
TO THE BIBLE
1 Chronicles 28:9
"As for you, my son Solomon, know the God of your father, and serve Him with a loyal heart and with a willing mind; for the Lord searches all hearts and understands all the intent of the thoughts. If you seek Him, He will be found by you; but if you forsake Him, He will cast you off forever."
LET'S TALK
The first two lines of our national pledge describe the citizen's solemn promise to the country to be "faithful, loyal, and honest." These three virtues can actually be summed up in one: Loyalty. One of the synonyms of loyalty is "faithfulness," because faithfulness is an unmistakable quality of a loyal person. Someone is considered faithful if he's steady and constant in his allegiance or affection to people, a cause or his nation. How we need to develop the important virtue of loyalty towards our nation today!
Your pledge of loyalty to the country means you can be depended upon or trusted to act in the interest of the nation. Loyalty means dependability; the quality of being reliable, trusted, and believed. It means you're absolute in your allegiance to your country, and thorough in the performance of your duties. When a loyal person is asked to do something, he not only does it, but also ensures it's done according to the prescribed instructions. He follows up tasks and sees to an eventual successful outcome.
One of the reasons for corruption in a nation or in an organisation is a lack of understanding of the virtue of loyalty. Gladly render service to those around you and seek to improve your society. Make your world better than you met it. Put your whole heart into whatever responsibility is committed to you. Be a blessing to your family, school, neighbourhood, and to your nation.
GO DEEPER
Genesis 39:2
And the LORD was with Joseph, and he was a prosperous man; and he was in the house of his master the Egyptian.
:3 And his master saw that the LORD was with him, and that the LORD made all that he did to prosper in his hand.
:4 And Joseph found grace in his sight, and he served him: and he made him overseer over his house, and all that he had he put into his hand.
:5 And it came to pass from the time that he had made him overseer in his house, and over all that he had, that the LORD blessed the Egyptian's house for Joseph's sake; and the blessing of the LORD was upon all that he had in the house, and in the field.
Proverbs 28:20
A faithful man shall abound with blessings: but he that maketh haste to be rich shall not be innocent.
1 John 2:19
They went out from us, but they were not of us; for if they had been of us, they would no doubt have continued with us: but they went out, that they might be made manifest that they were not all of us.
PRAY
Dear heavenly Father, I ask that by your Spirit, you'll inspire in us the virtue of loyalty and passion to contribute to the continual development of our nation. Through the inspiration of your Spirit, we'll engage in activities that'll sustain progress and peace in our society, in Jesus' Name. Amen.
DAILY BIBLE READING
ONE YEAR
Hebrews 5:11-6:1-20, Jeremiah 9-10
TWO YEAR
John 10:11-21, 1 Chronicles 6
ACT
Meditate on today's memory verse of scripture: 1 Chronicles 28:9.