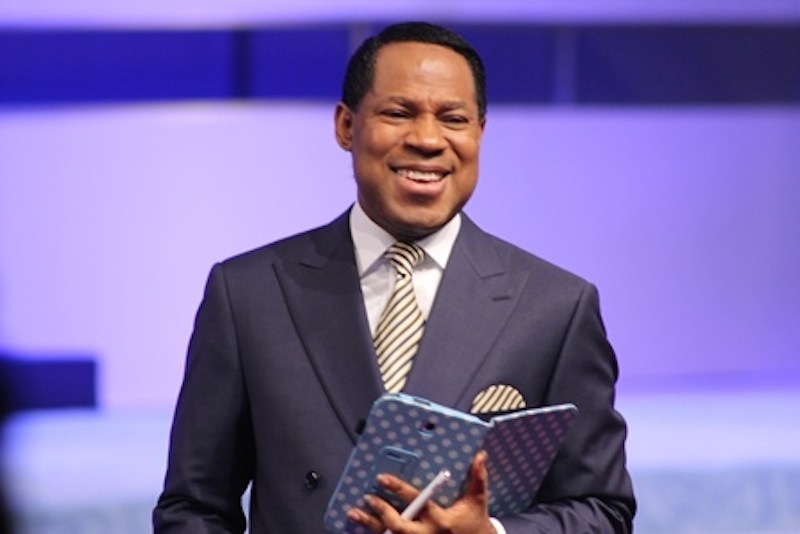 RHAPSODY OF REALITIES DAILY DEVOTIONAL
SATURDAY, 3RD JUNE. 2017
APPOINTED UNTO GLORY.
What if God, willing to shew his wrath, and to make his power known, endured with much longsuffering the vessels of wrath fitted to destruction: And that he might make known the riches of his glory on the vessels of mercy, which he had afore prepared unto glory (Romans 9:22-23).
The Apostle Paul in the foregoing verses of Scripture deals with predestination. He tells us that there're vessels appointed to God's wrath—for destruction, and there're vessels appointed to God's mercy. He states that the vessels of mercy were appointed to glory; God prepared them in advance unto glory. Who are these vessels of mercy? It's those of us who are born again. Romans 9:24 says, "Even us, whom he hath called, not of the Jews only, but also of the Gentiles?" Blessed be God!
We're God's vessels of mercy, appointed to glory. Romans 8:29-30 explains it. It says, "For whom he did foreknow, he also did predestinate to be conformed to the image of his Son, that he might be the firstborn among many brethren. Moreover whom he did predestinate, them he also called: and whom he called, them he also justified: and whom he justified, them he also glorified."
Ours is a life of glory in Christ Jesus. You're appointed to live in divine health, strength, abundance and prosperity. You're predestined to be conformed to the image of God's Son. He created you to be just like Jesus. In Hebrews 1:3, the Bible describes Jesus as the effulgence of God's glory, "…and the express image of his person…." The same truth applies to you today, "…because as he (Jesus) is, so are we in this world" (1 John 4:17).
You're the express image of God's Person and the out-shining of His glory. So, like Jesus, you're glorified. That means you're to live a life of glory, not a life of reproach, defeat, penury, sickness, or disease; you've been handpicked for the glory-life. Hallelujah!
PRAYER
Dear Father, I thank you for appointing me unto your glory. The glory is in my spirit, and it's evidently manifest in all that I do. Your grace is at work in me, producing health, wealth, prosperity, increase, abundance, favours and blessings, in Jesus' Name. Amen.
FURTHER STUDY:
2 Peter 1:2-3 Grace and peace be multiplied unto you through the knowledge of God, and of Jesus our Lord, 3 According as his divine power hath given unto us all things that [pertain] unto life and godliness, through the knowledge of him that hath called us to glory and virtue:
2 Corinthians 3:18 But we all, with open face beholding as in a glass the glory of the Lord, are changed into the same image from glory to glory, [even] as by the Spirit of the Lord.
1 Samuel 2:8 He raiseth up the poor out of the dust, [and] lifteth up the beggar from the dunghill, to set [them] among princes, and to make them inherit the throne of glory: for the pillars of the earth [are] the LORD'S, and he hath set the world upon them.
1-Year Bible Reading Plan:
John 18:1-27, 1 Chronicles 11-13
2-Year Bible Reading Plan:
Mark 14:53-65, Deuteronomy 1