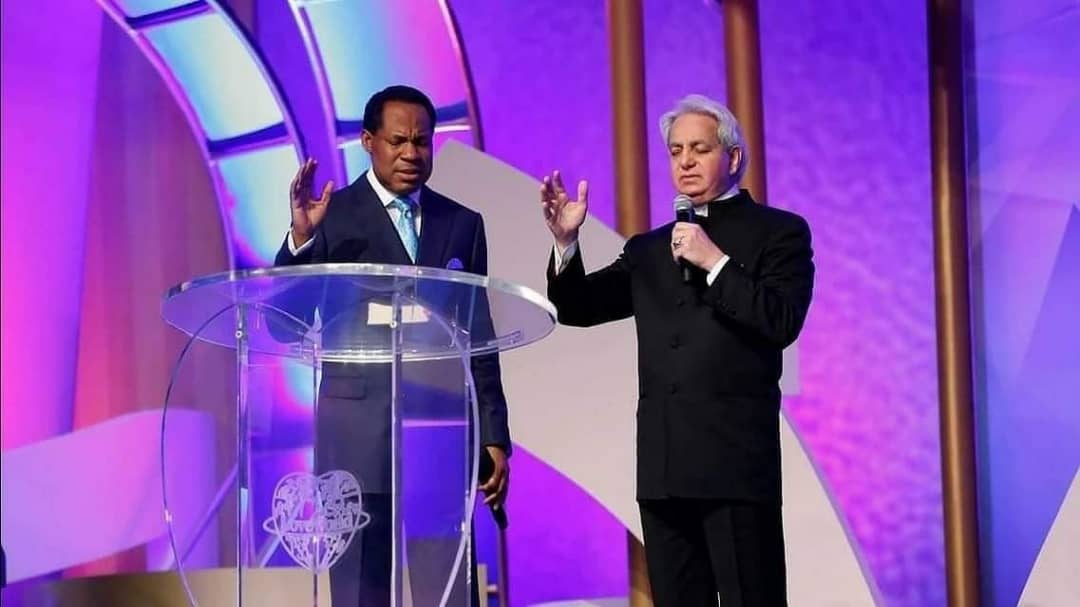 Rhapsody of Realities TeeVo;
Saturday, October 12th , 2019;
ALL THINGS HAVE BEEN ADDED ;
(There Are No Unmet Needs In God's Kingdom);
👤 Pastor Chris Oyakhilome;
📖 TO THE BIBLE
Philippians 4:19 "…My God shall supply all your need according to His riches in glory by Christ Jesus."
◀️ LET'S TALK
Please help me," Joe pleaded with Kevin, "I need some cash to get some lunch today." "But Joe, I gave you some yesterday, which you've not returned, and now you're asking again." "Yeah, you know I don't really have much; I will return it to you; just lend me some today."
Joe thought he was in lack and resorted to begging others, but that wasn't God's desire for him! When you truly understand the message of the new creation, you'll know there's no such thing as lack or want for the child of God. Paul understood this, saying to the spiritually immature, "…My God shall supply all your need…." In truth, the new creation doesn't need to be "supplied"; he's the supplier! Romans 8:17 says we're heirs of God, and joint-heirs with Christ. When you've come of age, you'll realise that in Christ, we don't have any unmet needs.
When you come into the Kingdom of God, every good thing you could ever wish for is added to your life, without you having to ask (Matthew 6:33). You won't need to try to find happiness, fulfillment, or try to pursue the things that the world seeks: fame, money, recognition, acceptance, etc.; they'd be added unto you. This doesn't mean that after you've first sought and got the Kingdom of God, then you should go and seek other things. No, don't seek anymore; you've already found it, if you're born again; you're already in the Kingdom, and the Kingdom is in you (Luke 17:21). To have the Kingdom is to have all things. Glory to God!
Don't look at what you may consider a need; look at what He's lavishly made available to you in Christ. Affirm God's Word in your life; He has said all things are yours; declare the same, because truly, there's nothing you require that hasn't been provided in Christ (1 Corinthians 3:21-22). Hallelujah!
🎯 Go Deeper
2 Peter 1:3; Psalm 34:10; 1 Corinthians 3:21-22
🔊 Speak
I testify that all things are mine! I lack nothing, because the Lord is my sufficiency; He makes me lie down in green pasture; He leads me beside the still waters! His divine power has given me all things that pertain to life and godliness. Glory to His Name forever!
📚 Daily Bible Reading
ONE YEAR
1 Thessalonians 1-2:1-16, Isaiah 54-56
TWO YEAR
Hebrews 5:1-14, Ezekiel 5-6
▶️ Act
Meditate on Psalm 23, 1 Corinthians 3:21 and 2 Corinthians 3:5.