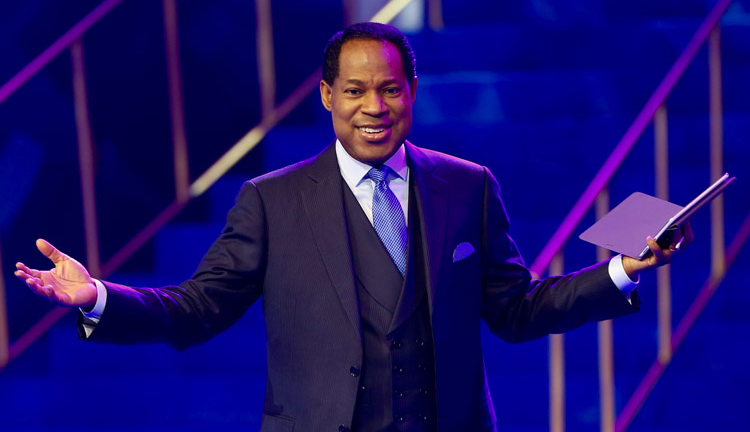 RHAPSODY OF REALITIES DAILY DEVOTIONAL
YOU'RE BLESSED.
Wednesday, November 1st , 2017
Pastor Chris
Blessed be the God and Father of our Lord Jesus Christ, who hath blessed us with all spiritual blessings in heavenly places in Christ (Ephesians 1:3).
The Christian is the blessed of the Lord, and part of what it means to be blessed is to be empowered to prosper. God has empowered you to prosper in everything you do. This is so wonderful, because it means there's no dryness, stagnation, lack or unproductivity in your life. You've been chosen and ordained for a life of praise, joy, excellence, victory, and glory in Christ Jesus.
In John 15:16, the Lord Jesus said, "Ye have not chosen me, but I have chosen you, and ordained you, that ye should go and bring forth fruit, and that your fruit should remain: that whatsoever ye shall ask of the Father in my name, he may give it you." He emphasized the life of fruitfulness, productivity, and ever-increasing glory we've received in Christ, a life of transcendental blessings! This is your heritage. You became an heir of God and a joint heir with the Lord Jesus Christ the day you were born again.
Some Christians look at their lives and situation to conclude that maybe they're not really blessed after all. "I don't have a car; I don't have a house; I don't have money; how could anybody say that I'm blessed?" they would query. What they don't realize is that life is spiritual, and the spiritual world controls the physical realm.
If you'd first acknowledge and profess in agreement with God's Word that indeed, you're the blessed of the Lord, those things which you can see and perceive—the symbols of prosperity—such as houses, cars, a good job, money, etc., will necessarily manifest as the results of the blessing. They're not the blessing, but the effect of the blessing. The blessing is an unseen power or force that causes good things to happen to you, with you, for you, and through you! It causes the glory of God to be seen in your life.
The Holy Spirit is inside you to teach you God's Word and how to activate His blessings in your life. He'll teach you to talk right, walk right and live right until those around you are overwhelmed by the results of God's blessing upon your life.
PRAYER
Thank you blessed Father, for your grace and blessings upon my life! I prosper in all things. I'm fruitful in every good work. I produce fruits of righteousness, because I'm righteousness, a tree chosen of and ordained for a life of praise, joy, excellence, victory, and glory, in Jesus' Name. Amen.
FURTHER STUDY: Proverbs 10:22 The blessing of the LORD, it maketh rich, and he addeth no sorrow with it.
Deuteronomy 28:2-6 And all these blessings shall come on thee, and overtake thee, if thou shalt hearken unto the voice of the LORD thy God. 3 Blessed [shalt] thou [be] in the city, and blessed [shalt] thou [be] in the field. 4 Blessed [shall be] the fruit of thy body, and the fruit of thy ground, and the fruit of thy cattle, the increase of thy kine, and the flocks of thy sheep. 5 Blessed [shall be] thy basket and thy store. 6 Blessed [shalt] thou [be] when thou comest in, and blessed [shalt] thou [be] when thou goest out.
Galatians 3:9 So then they which be of faith are blessed with faithful Abraham.
DAILY SCRIPTURE READING
1-Year Bible Reading Plan: Hebrews 1,
Jeremiah 34-35
2-Year Bible Reading Plan: John 9:1-7,
1 Chronicles 1