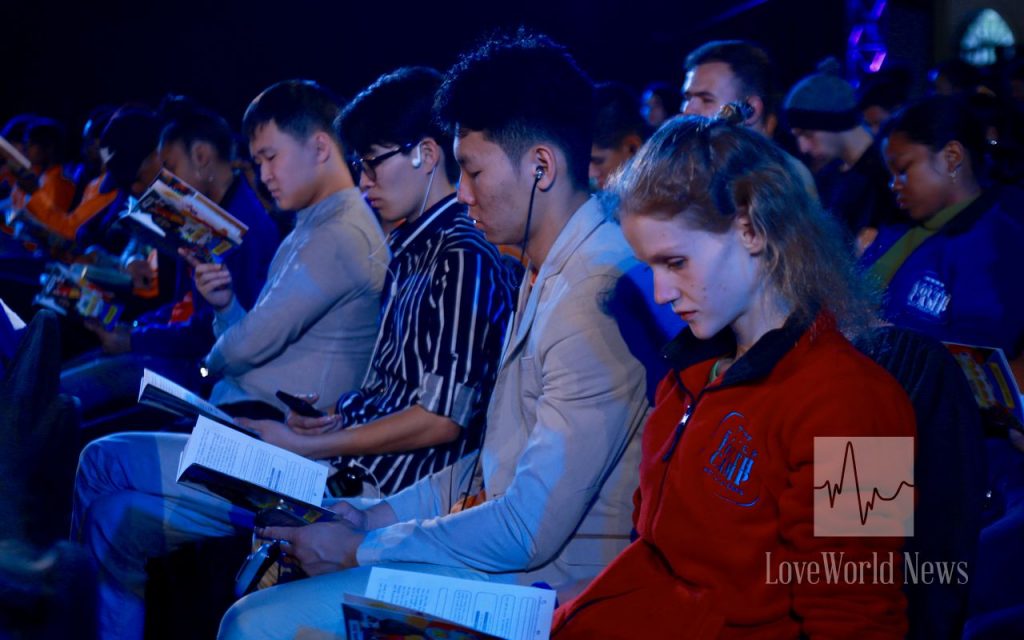 VOCALIZING YOUR FAITH ACTIVATES THE ANOINTING
This day will the LORD deliver thee into mine hand; and I will smite thee, and take thine head from thee; and I will give the carcases of the host of the Philistines this day unto the fowls of the air, and to the wild beasts of the earth; that all the earth may know that there is a God in Israel
(1 Samuel 17:46).
David, as a young boy, was conscious of God's relationship with Israel. His faith in the living God gave him the boldness and audacity to confront Goliath even though he was a stripling. He was confident he couldn't be defeated by an "uncircumcised Philistine."
Prior to his duel with Goliath, David had received the anointing through Samuel the Prophet. As he spoke those words of faith against Goliath, that anointing was activated and propelled him to go out fearlessly against the giant. The Bible says, "And it came to pass, when the Philistine arose, and came and drew nigh to meet David, that David hasted, and ran toward the army to meet the Philistine" (1 Samuel 17:48). Unafraid, he charged towards the giant. This is what happens when you vocalize your faith; you activate the anointing. And once the anointing takes over, you find yourself doing things completely outside the range of human reasoning.
As a child of God, you've been anointed by the Holy Spirit. 1 John 2:27 says, "But the anointing which ye have received of him abideth in you…." As Christians we live the faith-life; Habakkuk 2:4 says "… the just shall live by his faith." Therefore, to activate the anointing of God's Spirit that's in you, for your walk of faith to be effective, you must learn to vocalize your faith.
Vocalizing your faith means to make your boast in the Lord, affirming your faith in His ability, and how that ability is functioning in you! It means to declare your consciousness of His greatness in you—to acknowledge and profess that you're sufficient in His sufficiency—declaring who He is, what He has done, and who He has made you! Activate His power in you even now, by testifying of what He has done for you, and what the Word says He can do through you.
Further Study:
Psalm 44:8;
Colossians 1:29;
2 Corinthians 4:7