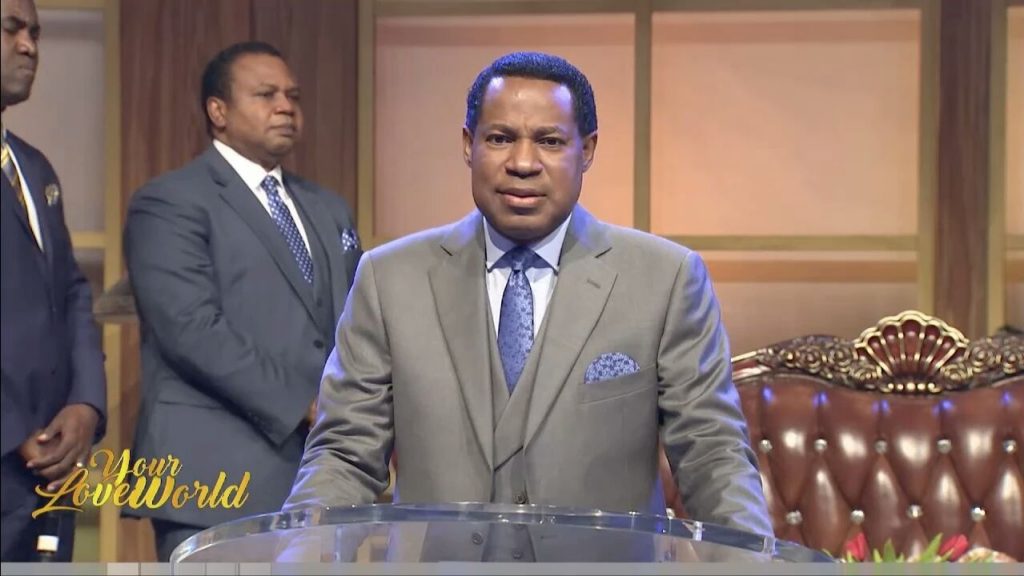 Rhapsody Of Realities Daily Devotional ; Tuesday, April 9th, 2019;
Pastor Chris Oyakhilome D.Sc., D.D ;
LOVE AND VALUE YOURSELF ;
That the communication of thy faith may become effectual by the acknowledging of every good thing which is in you in Christ Jesus (Philemon 1:6).
As a new creation in Christ Jesus, you're peculiar. There're so many good things inside you, and there's so much that the Lord has ordained your life for. He didn't create you for nothing; you're valuable to Him. Therefore, you must love and value yourself, because you exude the glory of God.
God reigns, establishes, and spreads His righteousness on earth today through you. Revelation 5:10 says Christ has made us "…kings and priests: and we shall reign on the earth." In 1 Corinthians 15:25, we read that "…he must reign, till he hath put all enemies under his feet." Jesus isn't physically present on earth today, yet He's reigning through you. In Christ, you've been made a king-priest unto God (Revelation 1:6). The glorious Gospel of the blessed God has been committed to your trust.
Now, if the Lord would rely on you this much, reigning through you, and committing such glorious Gospel to your trust, then you're truly valuable to Him. Therefore, accord yourself the same value. Think, talk,walk, and live as someone special, for indeed you are. You're a custodian of divine knowledge and of Kingdom realities; how big that is!
The Bible says God spreads the beautiful and pleasant fragrance of His knowledge through you in every place: "Now thanks be unto God, which always causeth us to triumph in Christ, and maketh manifest the savour of his knowledge by us in every place" (2 Corinthians 2:14). It's your ministry, calling, and responsibility to make the Word known to the world. Therefore, love Him, and love what He made—YOU!
Enjoy every moment of your life. Appreciate you and appreciate others around you. Challenge your mind in the positive direction of life and you'll be amazed at the results. You're God's best.
Never judge yourself by what people say about you; what matters is what God thinks of you. And you know what? He thinks highly of you, which is why He invested so much in you. Hallelujah!
PRAYER
Blessed Father, I rejoice to know that I'm the expression of your glory and grace, and that your righteousness is revealed in and through me. I walk in the consciousness of my triumphant life in Christ, enjoying my glorious inheritance, whilst displaying the virtues and perfections of divinity, in Jesus' Name. Amen
FURTHER STUDY:
1 Peter 2:9 AMPC
But you are A CHOSEN RACE, A royal PRIESTHOOD, A CONSECRATED NATION, A[special] PEOPLE FOR God's OWN POSSESSION, so that you may proclaim the excellencies [the wonderful deeds and virtues and perfections] of Him who called you out of darkness into His marvelous light.
Ephesians 2:10 AMPC
For we are God's [own] handiwork (His workmanship), [a]recreated in Christ Jesus, [born anew] that we may do those good works which God predestined (planned beforehand) for us [taking paths which He prepared ahead of time], that we should walk in them [living the good life which He prearranged and made ready for us to live].
DAILY SCRIPTURE READING
1 YEAR BIBLE READING PLAN:
Luke 12:1-21 & Judges 7-8
2 YEAR BIBLE READING PLAN:
Matthew 28:11-20 & Leviticus 9