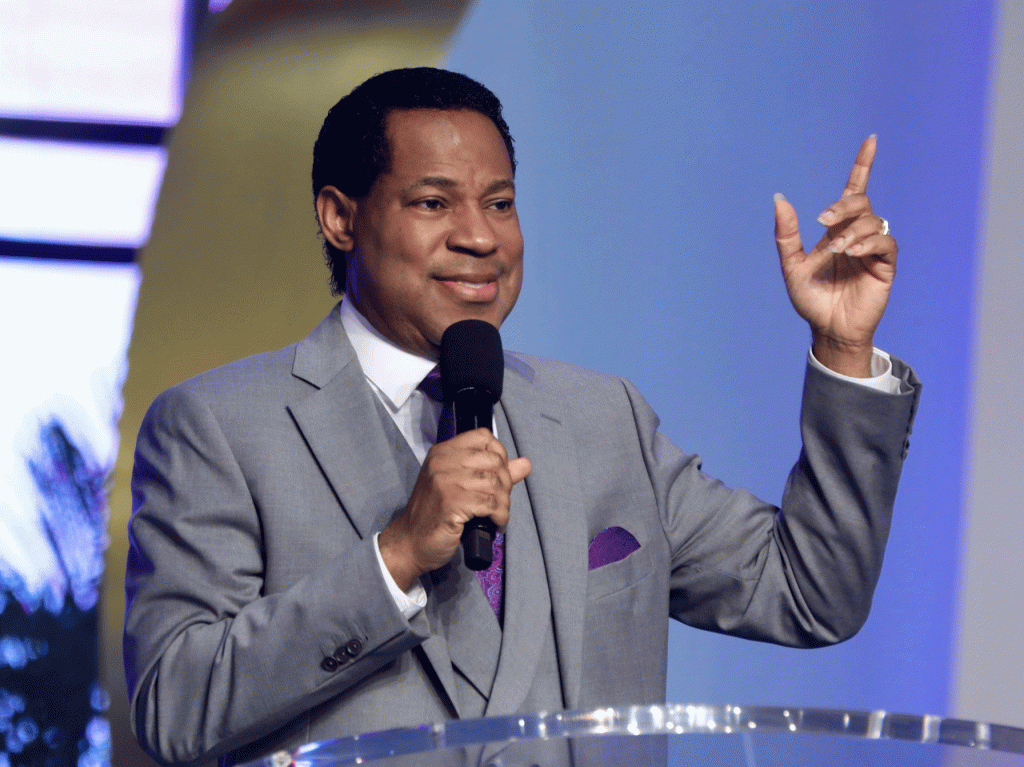 Rhapsody of Realities TeeVo ; April 7th 2019, Sunday .
Pastor Chris Oyakhilome D.Sc., D.D ;
CAN YOU "FEEL" THE ANOINTING?
(God Doesn't Live In The Realm Of The Senses)
TO THE BIBLE 1 John 2:27
"But the anointing which you have received from Him abides in you, and you do not need that anyone teach you; but as the same anointing teaches you concerning all things, and is true, and is not a lie, and just as it has taught you, you will abide in Him."
LET'S TALK➡
"You're anointed…you're anointed!" rang Beverly's Pastor's words loudly in her ears, as she jogged with her headphones on, listening to a message. "Really? Me? If I'm anointed, how come I don't feel like it?" she questioned momentarily. After her run, she took out time to search where her Pastor got his quote from and found it right there in 1 John 2:27! She'd previously believed that only ministers were anointed by God, only to discover that the same anointing of the Holy Spirit was present in her too.
The Holy Spirit, the One who gives the anointing, lives in us, His kids, in His fullness today. What we need is the recognition and acknowledgement of His presence. He's as much in and with you when you "feel" the anointing, as He is when you don't "feel" anything. You shouldn't bring God to the realm of the senses and feelings, because He doesn't deal in that realm. Sadly, some Christians think something is wrong and God is far away when they don't sense His presence. Some even cry, "Lord, let the anointing fall on me; I want to feel your presence!" What a misconception!
The anointing is the effect of the workings of the Holy Spirit. It's also the impact or impartation of the Holy Spirit's power. For example, when the anointing comes on a clothing material, like the handkerchiefs and aprons that were taken from Paul and laid on the sick (Acts 19:12), that's an impartation of His power on that material. It's like a man and his shadow. Begging and crying for the anointing, when the Holy Spirit lives in you, is ignoring the real thing, and pursuing the shadow; that's not going to work. Stop trying to receive more anointing from heaven. Look inside you. Get to know Christ who lives in you; He's the Anointed one and owner of the anointing.
GO DEEPER
1 Corinthians 6:19
Or do you not know that your body is the temple of the Holy Spirit who is in you, whom you have from God, and you are not your own?
1 John 2:20
But you have an anointing from the Holy One, and you[a] know all things.
PRAY🙋‍♂
Precious Father, thank you for giving me the Holy Spirit to live in me with His miracle-working ability. You're able to do exceeding abundantly above all that I can ask or think according to your grace and power that's at work in me. I recognise and activate that unction today, in Jesus' Name. Amen.
DAILY BIBLE READING
ONE YEAR
Luke 11:14-36, Judges 3-4
TWO YEAR
Romans 8:12-19, Psalm 110-111
Act▶
Learn to stir up this gift of God that's in you by speaking in tongues today. Meditate on 2 Timothy 1:6 as you do so.