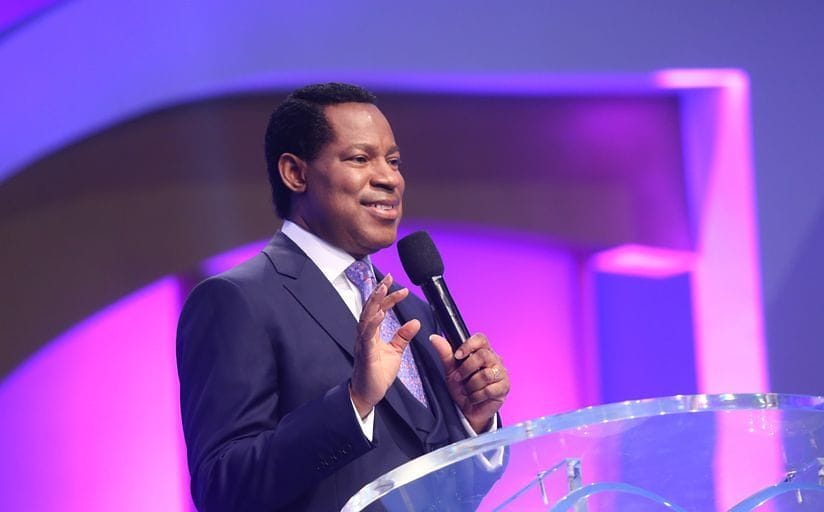 Rhapsody Of Realities Daily Devotional
THEME :BE EXEMPLARY.
Tuesday, February 19th 2019.
Pastor Chris Oyakhilome
…but be thou an example of the believers, in word, in conversation, in charity, in spirit, in faith, in purity (1 Timothy 4:12).
The summation of the Spirit's admonition through the Apostle Paul in our opening verse above is for us to be exemplary. Don't be the Christian whose behaviour and lifestyle are questionable. Some people's uncommendable behaviour could be in the way they treat other people; be it their staff, colleagues or even their superiors; their character and behaviour aren't Christ-like.
In your life, make up your mind to please the Lord always and in all things, and you'll walk in the fullness of His blessings. It's still early in the year; do a review; if your manner of life is inconsistent with the Word, make a change, so you'll experience the glory of God's Spirit in your life as you should!
Be sure that your mind is clean; your thoughts are clean. Have pure desires and motives. Renew your mind with the Word, and be sure that your affections, choices, and decisions are in line with the Word. Be a true Christian, in heart and in action. Use the Word to check your actions, motives, thoughts, and desires.
The Scriptures have been given to us to build, train, instruct, and correct us in the life and way of righteousness: "All scripture is given by inspiration of God, and is profitable for doctrine, for reproof, for correction, for instruction in righteousness" (2 Timothy 3:16). Let God's Word guide you; give yourself wholly to it and it'll transform your life and help you form the right character and mindset and get rid of all the wrong stuff.
Jesus said, "Now ye are clean through the word which I have spoken unto you" (John 15:3). The Word purifies and sanctifies. Even now, that's going on in your life; the Word is cleansing you and taking you to a higher level of glory. Make up your mind to live the true Christian life and express the righteousness of God in all things and every place.
            CONFESSION
My life is for the glory of God; I'm called to show forth His praise and express His righteousness on earth. I'm a light in a dark world, living out the divine life that I have in Christ, in Jesus' Name. Amen.
   FURTHER STUDY:
Colossians 1:10 AMPC
That you may walk (live and conduct yourselves) in a manner worthy of the Lord, fully pleasing to Him and [a]desiring to please Him in all things, bearing fruit in every good work and steadily growing and increasing in and by the knowledge of God [with fuller, deeper, and clearer insight, [b]acquaintance, and recognition].
1 Peter 1:14-16
As obedient children, not fashioning yourselves according to the former lusts in your ignorance: 15 But as he which hath called you is holy, so be ye holy in all manner of conversation; 16 Because it is written, Be ye holy; for I am holy.
DAILY SCRIPTURE READING
1-Year Bible Reading Plan
Mark 4:1-20 & Leviticus 15
2-Year Bible Reading Plan
Matthew 15:29-39 & Genesis 50